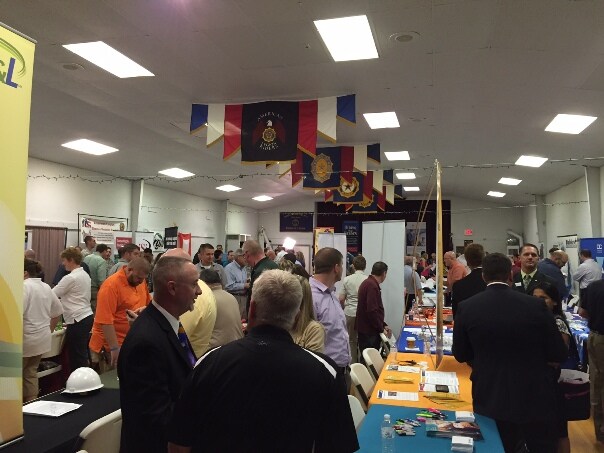 Eddy's Toyota in Wichita, KS got to be part of a very special job fair yesterday. "Hiring Our Heroes" Job Fair was centered around our returning military veterans. Not only did these fine men and women get to meet and greet with dozens of potential employers who are actively hiring but they also had a resume workshop to help these individuals transform their military experience into a civilian resume.
You hear about it in the news and read about it in the paper, returning military veterans are having trouble adjusting to civilian careers. Not because they can't or don't want to, but because some company shy away from hiring vets. In a day in age were we should be celebrating the sacrifices these men and women take in their lives and the lives of their family members we try to pass the buck. Well corporations such as Toyota and locally Eddy's Toyota have taken initiatives to change that. Toyota has partnered with
www.HiringOurHeroes.org
to put on local job fairs and workshops to help veterans transfer their skills and life lessons they have learned in the military into a civilian career. On October 8th, 2014 Eddy's Toyota had the pleasure of participating in the "Hiring Our Heroes" job fair in Wichita, KS. The fair was a huge success with well over 200 military veterans and around 75 booths with various companies actively hiring and looking for hard working, dedicated individuals to hire.
Since we were in the spirit of honoring our veterans we thought we would ask around our local dealership and see who has a military background. We were pleasantly surprised to find that we have men and women working at Eddy's Toyota representing the US Army, US Navy, US Marines and US Air Force. Their experiences range from 1957 - 2012 and include major deployments and wars such as Vietnam, Desert Storm and Iraq. At Eddy's Toyota we feel honored to hire veterans and are honored they choose to work with us.
If you are a veteran looking for a career please give us a call or visit
www.resumeemgine.org
to get started.