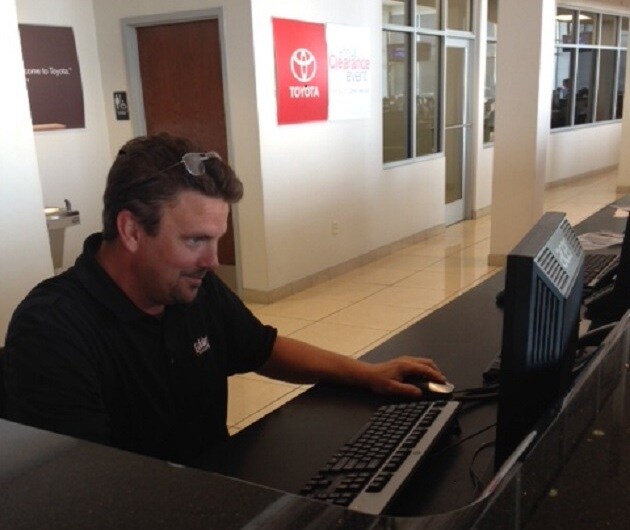 Don't trust what you read when big business can pay to get the bad reviews removed
A recent court case involving Yelp.com has created quite the controversy in the social media world this past week. Small business owners took Yelp.com to court saying they had manipulated and highlighted negative reviews on their business' pages to strong arm them into spending money with the company. Although the court case ended in Yelp.com's favor that they were not found guilty of extortion others are still questioning if what they are doing is legal or in the best interest of its users. Being a locally owned business,
Eddy's Toyota
has always focused on customer service and experience and we love the opportunity to hear from our customers but we even ask what is the real goal? Is it to help the consumer find the best place to buy a
new car
? Is it to help reward a good dealership for being a fair company? Or is it to line the pockets of social media websites? With all forms of internet and social media becoming a pay to play model for businesses how can a consumer even know what to trust anymore or how to find trustworthy Eddy's Toyota Reviews.
According to Yelp.com "Yelp is the best way to find great local businesses." Yelp.com is promoted to be a completely user-generated website that individuals can write reviews on their favorite or not so favorite places eat, shop and play. In its ideal state, it sounds like the perfect blog solution for anyone's problem of "What should we eat for dinner?" However what makes Yelp.com not this utopia of information that it portrays itself to be is that it is not a simplistic blog review site. It is a website were some reviews are seen as more important because they are posted by a particular user or some reviews are not seen because of an"automated software developed by Yelp engineers." And most important it is a website that if a business has the financial means to do so they can purchase advertising. This is why so many users and small business owners have issues with Yelp. Business owners know all too well that a happy customer may tell one or two people but an angry customer will tell ten so are Eddy's Toyota reviews really that helpful for the general public?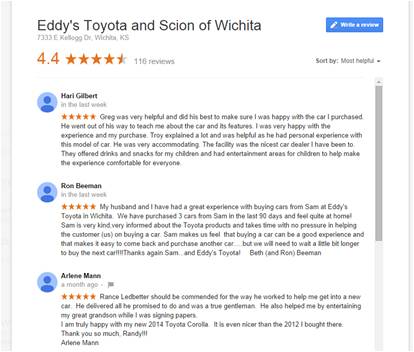 The next question users and business owners are asking is if Yelp.com can bounce back from the negative press and exposure to their "algorithms?" In a day in age where society is skeptic heavy, can a social website be considered a useful tool and still turn a profit? Popular opinion would say no. "It certainly makes one trust the integrity of the site that much less," Blogger Jay Barmann wrote on the SFist. The current trend opinion of online reviews has certainly become skewed as more and more users research their trusted go-to website and look up "Eddy's Toyota Reviews." Which leads this blogger to believe that we will see a new trend of review sites taking a backseat and a new and improved method someone has yet to develop come to light.
To see some Eddy's Toyota Reviews check out:
What is your opinion on reviews site? Do you trust Yelp.com?
What review websites are the best and what do you use as a reliable source of information?
Check out
Eddy's Toyota Facebook Page
!