Welcome to this week's newsletter, issue 4! We hope you find our newsletter fun and informative as you find the best weekend activity to enjoy with your friends and family. We have compiled fun events below for your convenience and hope you find something you like!
If you would like to learn more about a special event, then simply click on the title of the activity. Also, don't forget about our upcoming Blood Drive on August 23rd at Eddy's Toyota of Wichita! We have more details on that below.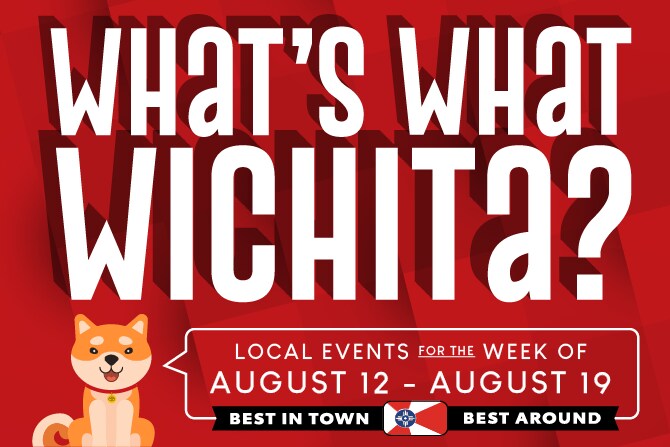 Events This Weekend
If you enjoy collecting coins and stamps, then there is a show just for you! Come out to Cessna Activity Center on August 16th and 17th at 9am to buy, sell, or trade your collections! This is a fun opportunity to learn more and the admission is free.
Grace Hill Winery is looking for your help! On Saturday, August 17th from 8am-12pm, help the harvest crew by picking out grapes from their vineyard. Once the picking is done, enjoy a tour of the winery to see the grape crushing in action followed by lunch and wine. All ages are welcome!
Don't miss this year's Kansas Sunflower Festival held at the Walters Pumpkin Patch in El Dorado, KS. On Saturday, August 17th from 10am-8pm, walk through the sunflower field and enjoy a hay wagon ride. You're welcome to take all the pictures you want and may take home a stem for a $1 each.
Derby Farmers Market "Salsa Saturday"
This week's Famers Market in Derby has a theme focused on salsa, tomatoes, and Mexican food. Come out and try black beans, corn salsa, chicken enchilada dip, pulled pork salsa sliders, and a whole lot more. "Salsa Saturday" will take place this Saturday from 8am-12pm at Madison Avenue Central Park.
Does your pup like to swim? Then this pooch pool party is a must for you and your dog! Come out this Saturday from 1:30pm-3:30pm to Rock River Rapids for water fun and contests for your favorite pooch. Please note only 2 dogs are allowed per owner and there is a charge of $5 per dog.
4th Annual Love Your Community
On Saturday, August 17th from 8am-10pm, come out to Evergreen Park Recreation Center for a fun-filled day of festivities! From a neighborhood clean-up, a car show, and parade to free face painting, a talent show, and a community resource fair, there is fun for the whole family!
T. Greenwood Author Talk and Signing
Watermark Books & Café is hosting T. Greenwood for a reading and signing of Keeping Lucy this Saturday at 4pm. Greenwood is coming from San Diego and has been named for Best General Fiction Book in 2009 and 2014. Be sure to come out and buy her book!
Taste This – Bee Tour and Honey Tasting Experience
Did you know this Saturday, August 17th is National Honey Bee Day? Celebrate this fun holiday at Botanica! Enjoy a tour of the Alexander Bee House and delicious tastings of good honey. The tour and tastings will be from 10am-11:30am with $20 admission.
If you've never gone camping, here's your chance to try it out! Join Great Plains Nature Center in their second Camping 101 and enjoy dinner, s'mores by the campfire, and breakfast! This is a rain or shine event and all ages are welcome. Book your slot today as spots are limited.
Join the Wave in their Sunday morning Yoga class instructed by Lynette Roth on the north patio. Come out on Sunday, August 18th from 9am-10am for yoga followed by an awesome brunch! It costs $10 to attend.
There is still time to reserve your spot for our upcoming Blood Drive on Friday, August 23rd from 12pm-6pm. The American Red Cross is facing a blood shortage and we want to do everything in our power to help! It's not every day that we do something that has such a lifesaving impact. We hope you can come out and donate. Schedule your appointment today.
What Do You Think?
Thank you for reading this week's newsletter, issue 4! We hope you find something that you can enjoy with your friends and family. If you would like to see something new in our newsletter, then we are all ears! Contact us today and let us know what you think! We can always be reached at (316) 652-2222.