Welcome to this week's newsletter, issue 5! As always, we hope you find our newsletter fun and informative as you search for the best weekend activity. There's a lot happening this weekend in Wichita and we don't want you to miss out! For your convenience, we have compiled a list of fun events below that you can enjoy with your friends and family.
Be sure to click on the title of each activity to learn more about each event. We also have our
Blood Drive
this Friday, August 23rd from 12pm-6pm at our Toyota dealership! If you're looking to give back to the community and help save lives, this blood drive is for you! Please see below for details on how you can donate.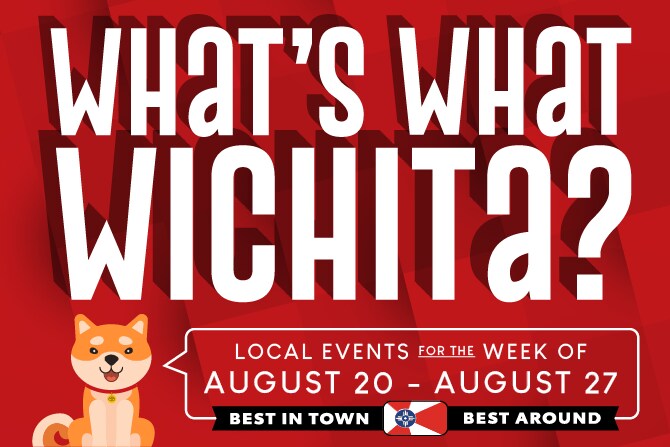 Events This Weekend
The Anime Festival will be held on the second floor of the Hyatt Regency Wichita on August 23rd through August 25th! Tickets are available online or at the door. There will be featured guests, shopping opportunities in the Vendors area, autograph signing, and a whole lot more! This is a great way to catch up with old friends and to make new ones!
The Wichita Ice Center is inviting everyone to the rink on Friday, August 23rd from 12pm-3pm! Public skating will be open for skaters of all age and levels. Admission is only $7 and that includes skate rental! Come out and bring the whole family for a fun-filled afternoon!
Come out to Eck Stadium on August 24th for the Circle of Stars Celebrity Softball game! This week's highlighted player is Jennie Finch and she is considered the most famous player ever in the softball circle. She was an All American at Arizona and 2 times Olympic winner! If you are a softball fan, then this is the game you don't want to miss!
Join the Wave for their 90's Back To School Bash on Saturday, August 24th from 5pm-11pm! It's FREE to enter as long as you're wearing 90's attire! This event is for ages 18 and up. The event will be held in their outdoor area with Merlin Brando playing all of your favorite hits.
Come celebrate the music being back in the Wichita parks! Come out on August 24th at 7pm in Watson Park for food trucks, paddle boats, and music with Audio Flyer and Across The Pond! This is a kid friendly event and be sure to bring a chair or a blanket!
Heartspring is bringing together more than 700 riders for their 16th annual PedalFest! Supporting this event helps ensure children in the local area with special needs receive the services they need to live a more independent life. After the ride, you can expect lunch, vendor booths, and a beer garden.
On August 24th and 25th, join the Wichita Sports Forum for their first annual Wheat Fest Men's Basketball Tournament! The Wichita Sports Forum is excited to create a highly competitive and family oriented tournament and are looking for players! Be sure to mark your calendar and get ready to get your game on.
Do you like to shop and find great deals? The Wichita Flea Market will be held on Saturday, August 24th from 9am-5pm and on Sunday, August 25th from 9am-4pm at the Kansas Star Arena. Children that are 12 and under may get in for free.
Have a fun Sunday and come out to the Hudson on August 25th from 12:30pm-3pm! Enjoy an urban picnic, brews from local breweries, pop-up art and more! All proceeds will support the Wichita Art Museum. Don't forget to wear your local gear and have fun!
Looking for something fun to do this Sunday afternoon? How about attending a summer seafood boil? Join River City Brewing on August 25th from 12pm-4pm Louisiana Crawfish, shrimp, sausage, potatoes, and more! It's time to get your grub on!
Don't forget about our Blood Drive this Friday, August 23rd from 12pm-6pm! Thanks to generous donors, the American Red Cross is able to save lives everyday! Help saves lives this Friday and come out and donate. Walk-ins are welcome or you may
schedule an appointment today online.
We hope to see you there as we greatly appreciate your support!
What Do You Think?
Thank you for reading this week's newsletter, issue 5! As always, if you have any questions or have feedback on what you would like to see in future newsletters, please feel free to
contact us
at
(316) 652-2222
. We hope you find an activity to enjoy and that you have a great weekend!