Hello Toyota friends and family! Welcome to this week's newsletter, issue 6! Are you excited about Labor Day weekend? Do you have any plans in mind? If you're still looking for something fun to do, then we have you covered! We have compiled a list of events that are taking place this weekend in Wichita, KS and the surrounding areas.
To learn more about each activity, please click on the title of the event. We hope you find something that you can enjoy with your friends and family!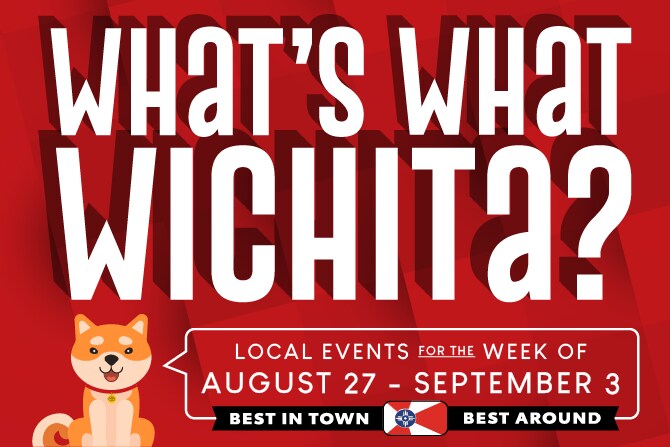 Events This Weekend
It's a beautiful day in the neighborhood for a Final Friday event! Join Cero's Candies on Friday, August 30th for an art show and tasty chocolates! This is a free event that will be take place from 6pm-8pm and a wonderful opportunity to spread kindness and encouragement in the art community.
Have you been to Chicken N Pickle yet? If not, now is the time to check it out! Join Chicken N Pickle on Saturday, August 31st from 7:30pm-11:30pm for their Rooftop DJ Party. Enjoy a fun atmosphere, great food, and top-notch music to kick-start your extended weekend to.
You are invited to see PhaseOne in concert on Saturday, August 31st at the Wave! Tickets start at $66 and they are still available online if you want to purchase yours! Bring a friend at 7pm to enjoy this exciting concert.
Calling all country fans! Blake Turner and his band will be at the Kansas Star Casino on Saturday, August 31st at 9:30pm! Tickets are still available if you want to grab a pair or two! Blake Turner Band looks forward to seeing you at the show!
Join Roxy's Downtown on Saturday, August 31st from 6pm-9pm for Wichitalks! Wichitalks brings together passionate locals to share a five-minute presentation on a powerful idea of their choosing. Space is limited and tickets are $15! Visit their website to see the lineup of speakers for this weekend's event.
The largest doll show in Kansas is taking place this weekend! From August 31st - September 1st, enjoy one-of-a-kind dolls, handmade clothes, accessories, and a whole lot more. There will be classes that will be taught before the show begins and you will have the opportunity to meet the artists that are from all over the world!
Who's up for cheap bowling in the dark? Shocker Sports Grill & Lanes will be open from 5pm-9pm on August 31st through September 2nd! Cosmic bowling is only $1 per game with FREE rental shoes! This event is open to the public. Be sure to call WSU for details!
Tanganyika Wildlife Park will be open all weekend long from 9am-5pm! What better way to spend your weekend than with visiting your favorite animals while enjoying the last bit of summer. Please note that regular admission applies and first responders will receive 25% off.
Join Gander Outdoors this Labor Day weekend for their exciting Grand Opening! Bring the whole family and enjoy great food, fun games and amazing giveaways! Plus, their RV's will be starting at $109 per month if you're ready for your next adventure!
If you missed the last Firefly Farmers' Market, then you're in luck! Join the Firefly Farm Produce on Sunday, September 1st from 11am-2pm for a full lineup of your favorite vendors! Visit their Facebook page today for the latest updates.
Eddy's Toyota Blood Drive - How Did It Go?
We want to thank all of our donors who participated in our Blood Drive last Friday! We were able to collect 19 units of blood and that will help up to 57 patients! We are excited with how many patients we helped saved and hope you are too. Please stay tuned for our next blood drive! If you have any feedback on what organization we should help out next, please don't hesitate to give us a ring at
(316) 652-2222.
What Do You Think?
Thank you for reading this week's newsletter, issue 6! Our team at
Eddy's Toyota of Wichita
wishes you a safe and fun Labor Day weekend! As you finish this newsletter, if you would like to see something new discussed pleased don't hesitate to
contact us
at
(316) 652-2222.
We welcome your feedback and look forward to hearing from you.