Welcome to our weekly newsletter, issue 3! As you know, the purpose of our newsletter is to keep our wonderful Toyota friends and family up-to-date on events taking place in Wichita! We also want to share with you on what's new at Eddy's Toyota of Wichita; Best in Town Best Around!
We hope you find this week's newsletter fun and informative as you find the best weekend activity to do with your friends and family! If you would like to learn more about each event, be sure to click on the event's title to learn more about the activity that piques your interest.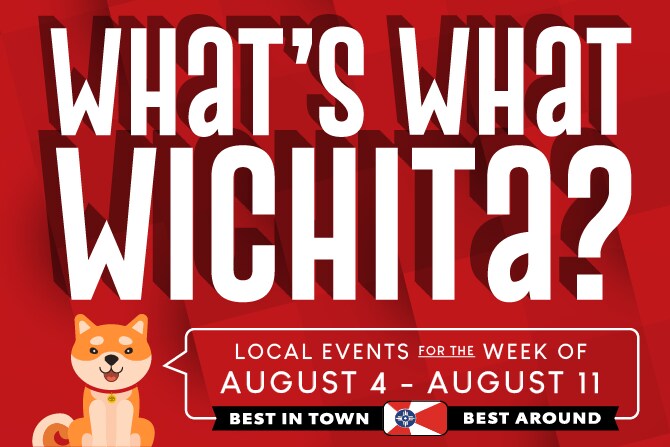 Events This Weekend
Now through August 11th, you have a chance to see the exciting and tuneful musical, In The Heights! You can watch this spectacular show at Century II and may purchase your ticket online. Ticket prices vary and there are multiple time slots, so be sure to reserve your spot today!
It's that time again! On Friday, August 9th from 6:30pm-10:30pm, enjoy a free concert at the Wichita WaterWalk! Bring your family and friends as you dance to live music and enjoy great eats from select food trucks! This is a kid friendly event and you're encouraged to bring your lawn chair.
Do you like to shop? More importantly, do you like to find great deals? Then this Saturday Sidewalk Sale is for you! From 9am-4pm this Saturday, August 10th, visit Generations Antiques & Artisans for great sales, fun prizes, and food trucks!
Who doesn't like the TV sitcom, Friends? This Saturday, August 10th from 4pm-11pm, have fun at the Friends Trivia Bar Crawl at over 5 venues! Heroes Sports Bar and Grill is one of the venues and they are ready for you to crawl with them! Spots are limited, so be sure to purchase your ticket today.
Community Health & Wellness Fair
Many people are not aware of the various health and wellness resources that are available right here in Wichita. This fair wants to change that! This Saturday, August 10th from 10am-3pm, come out to The Center and learn how you can make healthy choices and what resources are out there to help you do that.
Looking to have fun for the whole family? Then take a trip to the Zoo! You and your family are invited to join MKC and TMA at the Sedgwick County Zoo on Saturday, August 10th from 8:30am-5pm. Zoo admission is paid for by MKC and lunch will be served from 12pm-1:30pm.
Join the Museum of World Treasures on Saturday, August 10th from 10am-4pm for their Customer Appreciation Day! Admission is only $5 and they have a fun theme this year of "You're A Star!" Come out and celebrate in Hollywood Style with paparazzi activities and a Walk of Fame.
Join the Wichita Girl Scouts at their office on Saturday, August 10th from 12pm-2pm for delicious s'mores! Plus, enjoy outdoor games, hot dogs, music, and an icy treat from the Kona Ice food truck. By attending this event, you will be helping Troop 41477 complete their Bronze Award.
4th Annual Back2School Block Party
Help the Wichita area youth and families get off to school on the right foot! The 4th Annual Back2School Block Party will be collecting new backpacks and will be stuffing them full of school supplies, providing haircuts, handing out gift cards for new clothes, and a whole lot more! Visit the ICT Launchpad from 3pm-8pm on Sunday, August 11th to enjoy this party.
Come out on Sunday, August 11th from 5pm-7pm for safe and affordable skating fun! Admission is only $3, all ages are welcome, and concessions will be available. You can enjoy this family activity at The Center.
Don't forget about our upcoming Blood Drive on Friday, August 23rd from 12pm-6pm! Not enough people donate blood and the American Red Cross is currently facing a blood shortage. We hope you can come out and donate as you can help save up to three lives with just one donation! Please visit our Facebook page today to reserve your spot. Juice and cookies will be given out along with a $5 Amazon gift card for donating.
What do you think?
We hope you have a great weekend during one more of these lovely events! As always, thank you for checking out our weekly newsletter. Our team at Eddy's Toyota of Wichita, Best in Town Best Around, would love to hear your feedback if you would like to give us a shout at (316) 652-2222. If there's anything you would like to see added in our weekly newsletter, we would love to hear about it.