Thank you for reading this week's newsletter, issue 22! As we close in on Christmas and get ready to wrap up 2019, we found a few last minute activities and holiday shopping events that should hit the mark with everyone in your family! Our team at Eddy's Toyota wishes you a very happy Christmas! Stay warm, stay safe, and love the people in your life.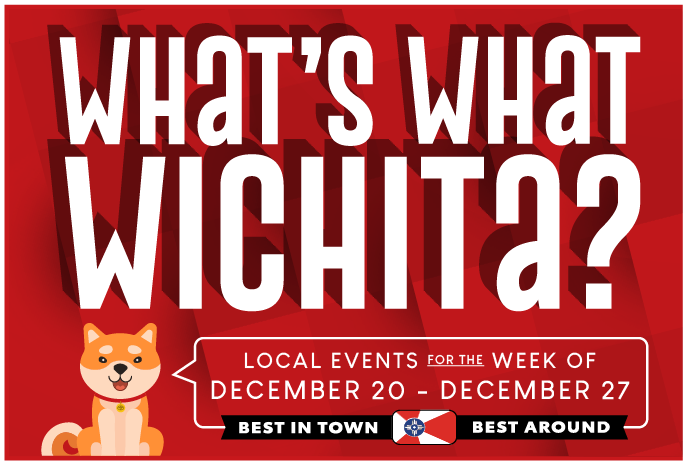 Events this weekend
Santa Claus Breakfast & A Reindeer
There is still time to see Santa! Come out to Stearman Field Bar & Grill from 9am-12pm for a tasty breakfast buffet and a chance to visit with Santa Claus! This is a free event in Benton, KS and everyone is invited!
Wichita Thunder VS. Utah Grizzlies
Don't miss the Wichita Thunder VS. the Utah Grizzlies game on Saturday, December 21st at Intrust Bank Arena . The game starts at 7:05pm, but that's not the only thing you can expect. Meet Santa, Mrs. Claus, and the Grinch during this game and get your pictures taken on the concourse!
Who is ready to take a magical journey? Stop by O.J. Watson Park on Saturday, December 21st at 4pm for a train ride to visit the North Pole! Enjoy hot chocolate, holiday songs, a reading of "The Polar Express," and more! Please note an adult must attend and register.
Close to You: A Carpenters Christmas
Visit the Orpheum Theatre on Saturday, December 21st at 8pm for a fun and festive holiday concert! Enjoy your favorite Christmas songs with your friends and family during the holiday season. Visit their website today for ticket details.
The Best Christmas Pageant Ever
Don't miss out on this annual holiday tradition! Come out to Century II on December 20th and 21st for a funny story presented by the Wichita Children's Theatre & Dance Center. It's a great story that you're sure to love! Tickets are still available for purchase if you want to grab yours today!
Enjoy the Wichita Flea Market on December 21st and 22nd! Come out and finish your holiday shopping at the Kansas Star Arena. There will be hundreds of high-quality vendors along with a Kids Zone with children activities and an "Adult Zone" for a place to relax!
Wow! This is an event you don't want to miss. Check out the Holly Jolly Jurassic Holiday at the Field Stations Dinosaurs on December 21st from 6pm-9pm. Enjoy Christmas lights, holiday themed displays on all dinosaurs, and more!
Stop by The Workroom on Saturday, December 21st from 10am-5pm for your last minute holiday shopping! Enjoy the best local shopping with some of your favorite vendors including Bunbury Mosaic's, Tarm Arts, Steve, Thornton, and more!
Enjoy Ellington's Nutcracker on December 20th and 21st at Friends University! The Friends University Ballet Department will put on the jazz version of this holiday favorite! Make sure to purchase your ticket while you still can! They sold out last year so it's better to reserve your spot now.
A Very Special Crown Christmas
Come out to the Crown Uptown Theatre on December 21st at 8pm for a wonderful show! A Very Special Crown Christmas features some of the most talented performers in the area! Reserve your spot now and mark your calendars for a fun and festive-filled evening!
Stop by the Wichita Art Museum on December 26th-28th, for free family-friendly activities! Each day will bring holiday cheer and new fun activities for the whole family to enjoy. If you like art projects, family films, live music, and gallery explorations, then this is the event for you and your kids!
What Do You Think?
And that's a wrap! We hope you and your family enjoy the upcoming holiday break! We also hope you have time to enjoy one of the many festive activities that our team found just for you. Please feel free to contact us anytime through our website. You may also give us a call at (316) 652-2222 if you would like to share your feedback on our weekly newsletter or our dealership in general! Thank you again and we'll see you next year!