This summer, Eddy's Toyota of Wichita had a wonderful opportunity to pay it forward. On July 18, 2019, the team at Eddy's Toyota surprised every teacher that arrived at the Northeast Target between 1pm and 2pm with a gift card to cover their school supply expense. Target had extended a 15% discount to all educators through July 20th and the team at Eddy's Toyota was ready to jump in and pay the remaining balance for the educators' classroom supplies on-site.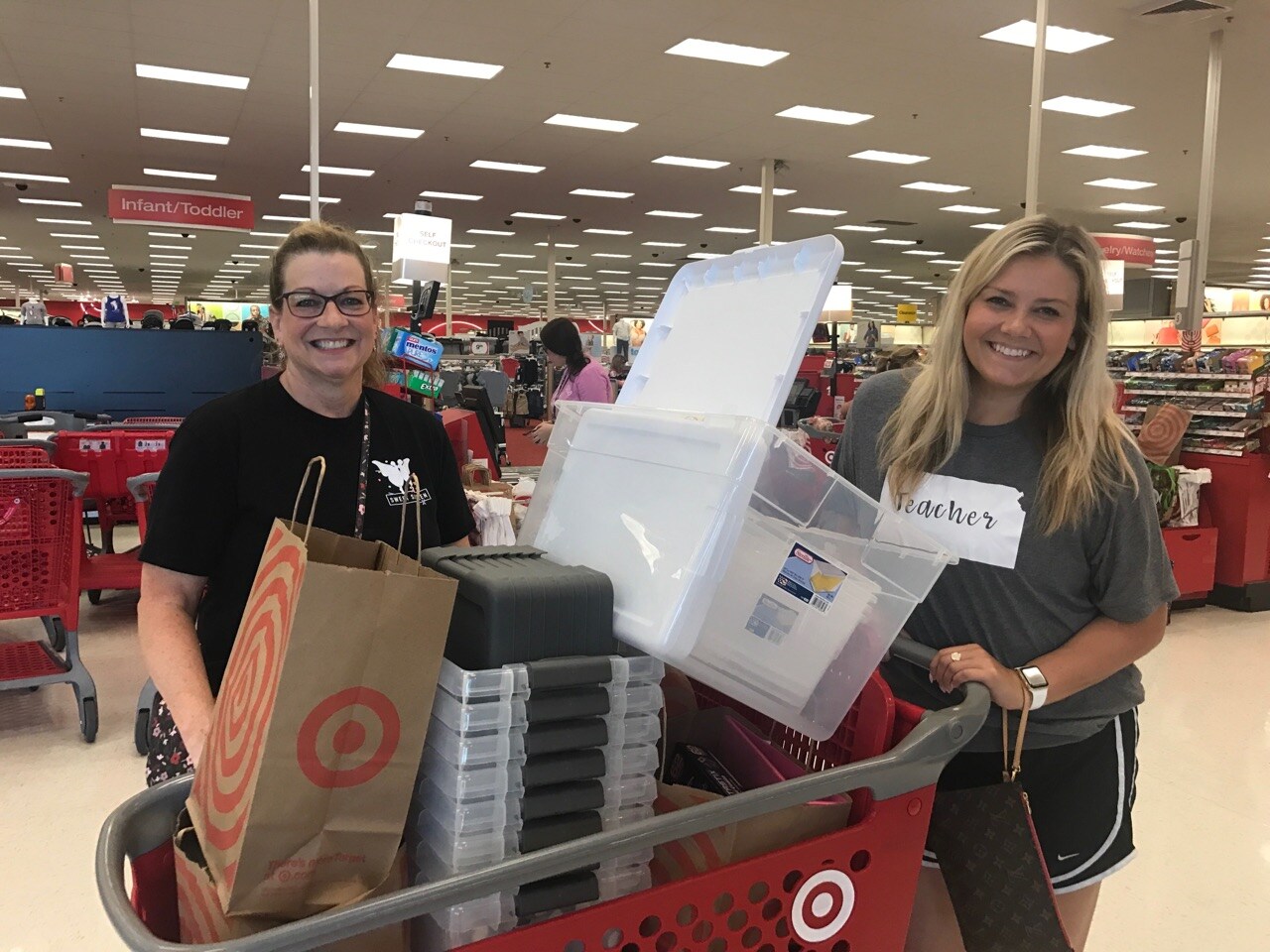 "We appreciate Eddy's Toyota to support our teachers as they get ready to start the new school year. Our teachers pay for many of their classroom supplies out of their own pocket and the additional support will go a long way in supporting our students," said Susan Arensman with Wichita Public Schools. "Teachers mold the foundation for our future leaders of tomorrow and we want to support them any way that we can," said Brandon Steven, Owner of Eddy's Toyota. "Classroom supplies can add up quickly and we hope this takes a little stress off of going back to school for our outstanding local teachers."
How Did The Teachers Know To Go To Target?
The Eddy's Toyota team had reached out to a few teachers prior to the event to let them know they will be at Target, but after publishing on Facebook about the surprise, Eddy's Toyota did not expect what came next. The Facebook post spread like wild fire and resulted in 106 comments , 37 shares, and reached close to 7,000 people. The Eddy's Toyota representatives were surprise by the reaction and were extremely grateful with how many teachers they were able to help that day. For one hour, Eddy's Toyota was able to help cover school supply expenses for every single teacher that walked into Target. We were honored to support our outstanding local teachers and enjoyed getting to know them.
Pay It Forward Today
Get to know our teachers and join us on our special day by viewing the video below. We also encourage you to pay it forward and start today! We would love to hear about it. Please don't hesitate to contact us if you would like to share a good deed with us or have ideas on what you would like to see Eddy's Toyota do in the future.