Thank you for reading this week's newsletter, issue 16! We hope you had a great week and that you have a better weekend! We would also like to take this moment to thank everyone that came out and donated at our blood drive yesterday on November 7th. We had a great turnout and hope to partner with the American Red Cross again!
If you're looking for something fun to do in the Wichita area, we have you covered! Take a look below at the latest Wichita, KS happenings.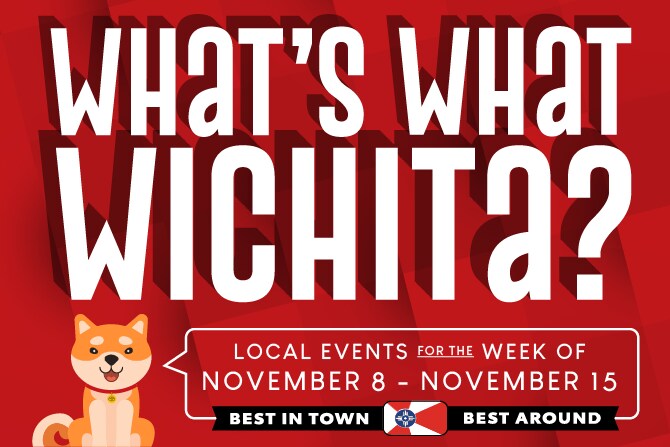 ​
Events this Weekend
2019 KRC Farm & Food Conference
Come out on November 8th and November 9th for KRC's annual farm and food conference! Enjoy speakers at the Drury Plaza Hotel along with educational workshops, and a special reception! This year marks the Kansas Rural Center's 40th anniversary so be sure to come out and celebrate!
The Wichita Center for Performing Arts invites you to a night out of classic tunes! Enjoy timeless music of Rodgers and Hammerstein on November 8th and November 9th at 7pm! You will have the pleasure of listening to five dynamic singers. Tickets are still available if you would like to grab yours now!
Visit the Exploration Place this weekend for their 25th Annual Gingerbread Village! It's a unique tradition that we don't want you to miss out on! Listen to your favorite holiday tunes at you make and take home your own gingerbread house. Admission prices vary. Be sure to come out on November 9th and November 10th!
3rd Annual Cuffs vs. Axes Charity Boxing Classic
Stop by the Wichita Sports Forum on November 9th for the Wichita Cuffs vs. Axes Charity Boxing Classic! The event will feature members of local law enforcement boxing against firefighters. Proceeds will benefit both organizations along with the Villa Boxing Club. Make sure to grab your ticket today!
Don't miss out on Beauties & Beasts' largest fundraiser of the year on November 9th! Come out to the Hyatt for dinner, drinks, a silent & live auction, live music, and more! All proceeds will benefit animals that are in the care of Beauties & Beasts. There's still time to purchase your ticket if you would like to attend this wonderful Fur Ball.
Parents, join JCPenney for their Kids Zone event on November 9th from 11am-12pm! Attendees will receive a one-day coupon to shop in the store! This event takes place the second Saturday of every month and you're invited! It's a fun and free for all, so make sure you mark your calendar!
Are you experienced in stained glass? Stop by Rayer's Beardens Stained Glass on November 9th from 10am-2pm for their class! Learn how to make the Wichita Flag in stained glass and take home your final product! This class is perfect for beginners and the cost of the class includes all materials.
It's that time again! Come by to Generations Antiques & Artisans for their Sidewalk Sale from 9am-4pm on November 9th! This sale will be outside and has plenty of more room for vendors. Stop by and enjoy food trucks, prizes, great sales, and more! You will be amazed at their amazing selection!
Are you ready to put on your running shoes? Come out to OJ Watson Park on Sunday, November 10th for the Girls on the Run 5K! This event is open to the public and available for all ages! It's from 2pm-4pm and don't worry, you may finish this race at your own pace.
What Do You Think?
We hope you stay warm this weekend while finding something fun to do! We hope our list of our favorite Wichita happenings help you get started on the right foot of weekend fun! As always, we encourage your feedback and if you would like to see something new on our blog, please contact us at (316) 652-2222. Our team at Eddy's Toyota would love to hear from you!