Thank you for reading this week's newsletter, issue 8! We found a great deal of attractions this weekend and wanted to share them with you! If you're looking for something fun to do in Wichita, KS and the surrounding area, then please check out some of our favorite Wichita happenings below.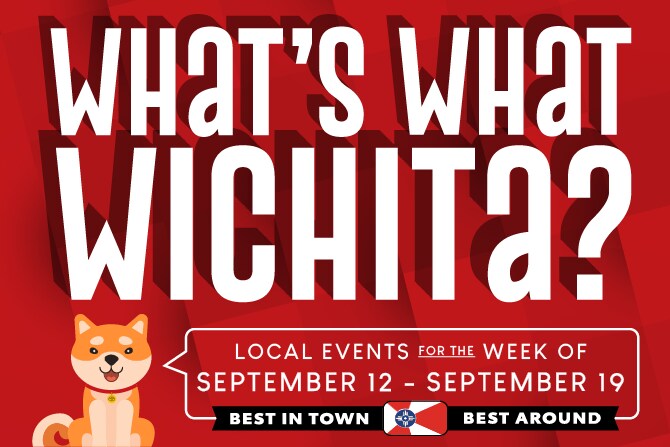 Events This Weekend
Join Bradley Fair for their 10th Annual Autumn & Art festival on September 13th through September 15th! Enjoy original works from over 100 artists while sipping on wine or other beverages. Kids are also encouraged to come as there will be hands-on arts projects and games throughout the day.
All ages are invited to the Night Lights Event on September 14th from 3pm-10pm at El Dorado Park! Enjoy once-in-a-lifetime memory of launching lanterns just after dusk with thousands of other participants. There will be a lantern for everyone to light the night sky with. There's still time to purchase your ticket!
Generations Antiques & Artisans is hosting their 2nd Saturday Sidewalk Sale on September 14th! Join them and 70+ vendors and food trucks for a fun-filled day! Don't miss out on prizes, raffles, great sales, and face painting that will also be happening that day! Visit their website for full details.
See Ballet Wichita perform the enchanting story of Cinderella on September 14th at the Crown Uptown Theatre! Doors will open at 5pm and the show begins at 6pm. All ages are invited and ticket prices range between $15 and $25. Be sure to reserve your spot today!
Movie Nights at thePop-Up Park – Cars 2
Looking for something fun for you and your kids to enjoy? How about watching Cars 2? Join the Pop-Up Park for monthly Movie Nights this Saturday, September 14th from 8pm-9:30pm! It's free to attend and you're welcome to bring your comfy chairs. Snacks will be available for purchase from food trucks.
Join the Sedgwick County Park on September 14th for their Labor Run! Enjoy a 5K race, a 1 mile fun run, and a junior hero dash! Don't forget to come dressed as your favorite super hero! Prizes will be awarded to the best solo and best team costume! Be sure to arrive at 7:30am to check in for the 8:30am race.
Tour the Wichita State University campus during Shocker Saturday on September 14th from 9am-12:30pm! This event is free and open to all students, community members, and walk-ins! From this event, you can expect to tour with a WSU student while learning about student life, financial aid, and housing.
The Great Plains Nature Center is hosting a Prairie Pollinator Party on September 14th from 10am-3pm! Join them for a fun day filled with crafts and activities both inside and out! Bee films will also be included and local beekeepers will be on-site for you to try a variety honey products.
Making Strides Against Breast Cancer Mission Walk
It's almost time to walk! Join the American Cancer Society Making Strides Against Breast Cancer Mission Walk on Sunday, September 15th from 12pm-3pm. This is a free event, but fundraising is encouraged! Help make a difference and check in at the Distillery 244 for the walk this Sunday.
What Do You Think?
We hope you find something fun to do for the whole family! We're happy to be your go-to dealership for not only vehicle needs, but also your resource for the best weekend activities. Be sure to click on the title of each activity to get the full scoop of that event! If you have any questions or feedback you would like to share with us, please give us a call at
(316) 652-2222.
Our team at
Eddy's Toyota of Wichita
would love to hear from you! We'll see you next week!