Thank you for reading this week's newsletter, issue 9! This weekend holds a lot of fun attractions in Wichita, KS and the surrounding area and we don't want you to miss out. We hope you find an activity that you and your whole family can enjoy! Our team at Eddy's Toyota of Wichita wishes you a fun and safe weekend.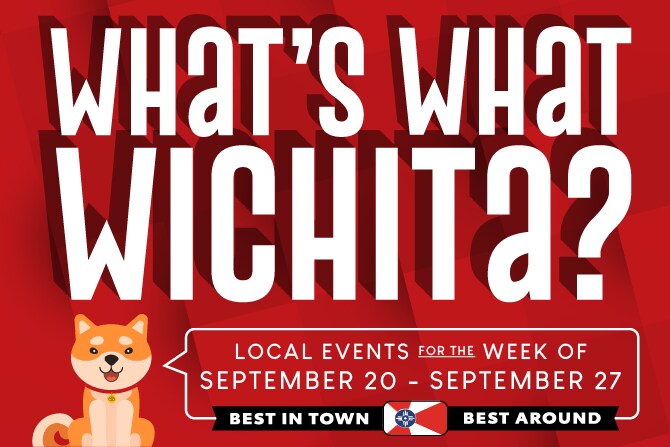 Events this Weekend
Don't miss the Valley Center Fall Festival on September 20th and 21st! Entry to most events is free! Enjoy fun carnival rides, cool crafts, music & live entertainment, and a wonderful parade. Be sure to visit their website for complete details and how you can enter for a chance to win prizes.
You're invited to the ICT Yoga Fest on September 20th and 21st at the Wichita WaterWalk! This outdoor festival will feature yoga classes, workshops, and all sorts of your favorite activities! You also have the opportunity to sign up for their VIP package on their website.
Have you ever attended the Kansas Railfest? If not, here's your chance! Join the Great Plains Transportation Museum and the Wichita Union Station for music, food, and arts & crafts! There will be activities for all ages at this event on September 21st.
Wichita Walk to End Alzheimer's
Join the Rhatigan Student Center at Wichita State University for their walk to end alzheimer's on September 21st from 10am-1pm. There will be fun activities for the whole family to enjoy while raising awareness & funds for Alzheimer's care, support, and research.
ICT Burger Battle
Are you ready for the ICT Burger Battle? Or should we say your taste buds? Join the Wave on September 21st for Wichita's hottest throw down! Be prepared to sample tasty burgers and vote for your favorite one! All proceeds will benefit KETCH and individuals with developmental disabilities.
The Cotillion is hosting the Big Idea on September 21st at 9am! Enjoy Ted Talk type presentations from experts in health & wellness, leaders in success & personal development, and Masters of Creating the Life of your Dreams. Get blown away and purchase your tickets today!
Join Wichita Collegiate School for their Fall Family Festival, presented by Smith Orthodontics! The event is taking place on September 21st from 4pm-6pm and tickets are still available on the Wichita Moms Blog! The festival will feature games, crafts, furry creatures, face painting, sweets, and more!
Come out and enjoy Open Streets ICT on September 22nd from 12pm-5pm! This 3rd annual event will be located on Douglas Avenue and is open to the public! Vehicle traffic will be closed off and the street open for biking, walking, running, dancing, yoga, and a whole lot more!
Are you ready to run? Come out to this annual favorite 10K on September 22nd in Old Town! The race is raising money for Shriners Hospital for Children and Midian Transportation Fund. Help them reach their goal and sign up today! Race information can be found on their website.
Do you like classical music? Century II is having the Wichita Symphony Orchestra perform on Sunday, September 22nd from 3pm-5:30pm if you would like to purchase your tickets! Concertmaster Holly Mulcahy and Associate Concertmaster Timothy Jones will be featured.
What Do You Think?
As always, we would love to hear your feedback! Please feel free to contact us at (316) 652-2222 if you have any questions or concerns. We're happy to be your go-to dealership for not only your vehicle needs, but a hub for fun activities for the Wichita area as well. Don't forget that Eddy's Toyota is also running an incredible deal on Toyota Highlander's and Tundra's that you are sure to love! Be sure to shop our new inventory today!