Welcome to this week's newsletter, issue 10! We found a lot of fun festivals and fundraisers for you to check out! Our team at Eddy's Toyota cares about our customers before and after the sale. We're proud to be your resource for fun Wichita happenings and hope you find something you can enjoy with your friends and family!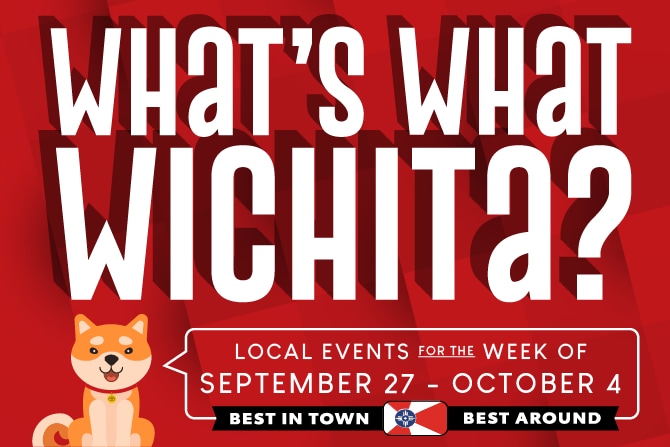 Events this Weekend
Greater Andover Days Fall Festival
You're invited to the fall festival in Andover from September 26th -29th! Enjoy a parade, ice cream social, a car show, a carnival, live entertainment, fireworks, and so much more! Entry for the festival is a $3 button found at local businesses. Buttons at the festival will be $5 to purchase. Be sure to get yours today!
Join Prost for their FIRST ever Oktoberfest from September 26th -29th! Enjoy games, costume contests, a live German Polka band, and a whole lot more! Prost is located in Revolutsia and for those who purchase a $5 wristband will be able to enjoy their beers in the courtyard. Visit their Facebook page for more details!
Parks After Dark will be held at the Wave on September 27th from 5pm-9pm! Every ticket purchased will benefit the Wichita's Parks Foundation's summer scholarship program. The event will feature a taco bar, music during dinner and a concert with Crosstown Traffic. Visit their Eventbrite page for ticket details.
Visit the Kansas Star Casino for this year's Midwest Beerfest from September 27th -28th! Enjoy over 300 craft beers, food trucks, a beer garden, interactive games, a silent auction, and more! Make sure you get your tickets early before they sell out! Tickets may be purchased on their website.
Wichita Wagonmasters Downtown Chili Cookoff
Are you ready to get your chili on? You'll be able to sample a variety of chili and salsa at this year's Chili Cookoff made by teams from Kansas and the surrounding area. Come out on September 28th at 11am to sample the best chili. Admission is $5 and it's encouraged to show up early before booths run out of supplies.
Be fabulous at the Wine Women & Shoes event! Come out to the Hyatt on September 28th at 7pm for wine tastings, a fashion show, delicious bites, an incredible auction, and more! The event will benefit the Kansas Children's Foundation so be sure to purchase your ticket today!
2nd Annual Wild & Science Film Festival
Join the Great Plains Nature Center on September 28th from 7pm-10pm for their Wild & Science Film Festival! This is a fundraising event for the Kansas Alliance for Wetlands & Streams. General admission is $15 and tickets are available for purchase now!
Be More Than Pink at Towne East Square on September 28th from 7am-11am! Susan G. Komen's More Than Pink Walk is for all ages and is geared to raise money to save lives of those affected by breast cancer. Sign up today and help raise funds for breast cancer research.
Great Plains Renaissance & Scottish Fall Festival
Visit the Sedgwick County Park on September 28th from 10am-6pm for the Great Plains Renaissance Festival! The event will feature jousts & jests, knights & knaves, pirates, fairies, and a whole lot more! Tickets may be purchased online in advance! Come out and enjoy the fun!
Chimps & Salsa Mexican Food Fest
The Chimps & Salsa Mexican Food Fest is back, Wichita! Enjoy 7 authentic Mexican food vendors, face painting, a dance party, pinatas, bands, and so much more! This is one event you don't want to miss! It will be held at the Sedgwick County Zoo on September 29th from 12pm-5pm.
What Do You Think?
We hope you found our newsletter fun and informative! The compiled list above is some of our favorite Wichita happenings! Please let us know if you have any questions or have feedback for future newsletters. We can be reached at 316-652-2222 and would love to hear from you. Our team at Eddy's Toyota wishes you a fun and safe weekend!