Thank you for reading this week's newsletter, issue 11! This weekend is full of fun events and activities for you to check out! We hope you find something for you and your whole family to enjoy! Plus, there's even an event for your pup to attend! Please see below on our favorite Wichita happenings that are taking place this weekend.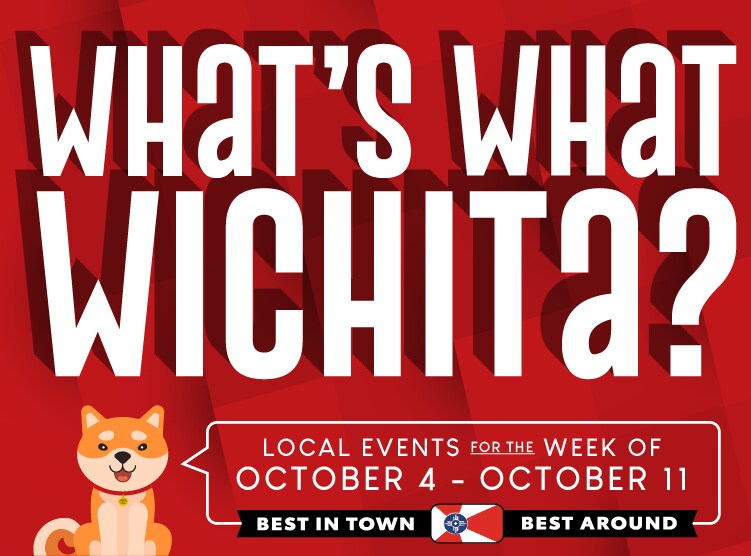 Events this Weekend
Kansas Economic Outlook Conference
Enjoy the 40th Annual Kansas Economic Outlook Conference on Thursday, October 3rd from 7:30am-11:30am! The conference will take place at Century II where you can purchase your tickets to attend. National know speakers and local experts will be on-site to provide perspectives on issues affecting our community.
Are you ready to shop until you drop? The Junior League of Wichita will present the 16th annual upscale shopping event from October 3rd-6th! Enjoy more than 100 of the best regional and national merchants at Century II. Visit their event page today to learn more about times and prices.
It's time to grab your bowling shoes! Shocker Sports Grill & Lanes is having Cosmic Bowling for everyone for just $2.00 per person, per game! This bowling area can be found inside the Rhatigan Student Center on the lower level at Wichita State University.
Are you ready for a Wichita Block Party? ICT Bloktoberfest is the fall party to be at! Come out to the Wichita WaterWalk for food, games, music, and a great selection of beer! This is a party for everyone; kids and dogs included! ICT Bloktoberfest will be held on October 4th-5th.
Join the Kansas Humane Society for their 23rd annual Woofstock event at the Sedgwick County Park! On October 5th from 10am-3pm, enjoy fun activities and booths for you and your dog! This is a fundraising event to help homeless pets find a home. Visit their website for registration details.
Join the Great Plains Nature Center for their Art on the Trail event on October 5th from 11am-3pm! This event is free to attend, but the registration page is for participating artists only. Judging will begin at 2pm and the winners will be announced by 3pm!
County Fair at Old Cowtown Museum
Who is ready for the County Fair? Join the Old Cowtown Museum on October 5th from 10am-5pm for a memorable time! Enjoy an 1870's atmosphere while playing tug of war, eating pie, listening to music and watching magic! Be amazed and see what all the County Fair has to offer!
Come out and see the Fab Four on October 5th at the Orpheum Theatre! Doors will open at 8pm! They are known for performing Beatle songs from beginning to end and sounding just like the originals. If you are a Beatles fan, then this is the event for you! Call the Orpheum today for ticket details.
Who is ready to celebrate the women of Rock 'n' Roll? The Wichita Symphony is! Come out to Century II on October 5th from 7:30pm-9:30pm to hear powerhouse voices! Purchase your tickets today to reserve your seat and get ready to rock 'n' roll!
Visit Century II on October 6th to enjoy the Wichita Bridal Expo! Learn how to plan the perfect wedding with information provided by every vendor present. From wedding DJ's, jewelry, and hairstyles to cakes, good food, and photography, the Wichita Bridal Expo has everything you need to plan your special day.
What Do You Think?
That's a wrap on this week's newsletter, issue 11! We're happy to be your go-to dealership for your vehicle needs and a hub for fun community events ! Please let us know if you have any questions by giving us a call at (316) 652-2222. As always, we welcome your feedback and would greatly appreciate to hear from you! Our team at Eddy's Toyota wishes you a fun and safe weekend!