Thank you for checking out this week's newsletter, issue 7! We hope you find our newsletter fun and informative as you find the best weekend activity to enjoy with your friends and family. Be sure to click on each activity to learn more about that specific event. Have a great weekend from the Eddy's Toyota family and we will see you next week!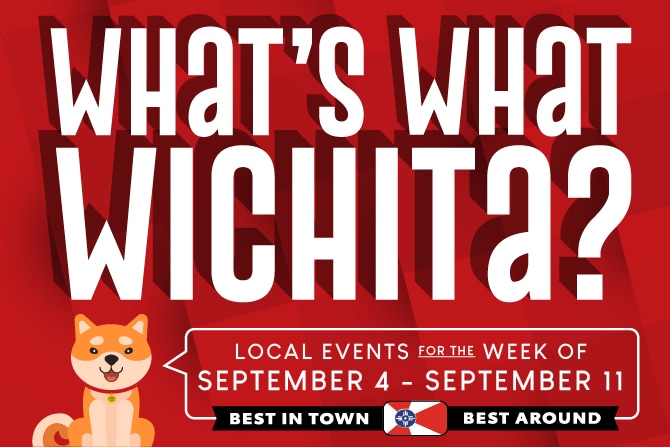 Events This Weekend
Now through September 17th, you will find a public farmers' market every other Tuesday from 11am-1pm! The farmers' market is in downtown Wichita between Fidelity Bank and the Carnegie Library building. You are invited to swing by and shop for your favorite fruits, vegetables, bread, jelly, and a whole lot more!
Don't miss ICT Fest this weekend! Now through September 7th, enjoy live music at the ICT Pop Up Park for FREE! It's a wonderful opportunity to see great bands, meeting people in our community, and having as much fun as possible! Visit their website for their music lineup.
Blink-182 will be in Valley Center on Friday, September 6th at 7:30pm. You can find this fun group at the Hartman Arena! There are still tickets available if you want to grab a pair or two! This is your chance to see this multi-platinum and Grammy nominated band!
Do you like to run? How about running through rad color stations that will leave you covered in powders and gels from head to toe? Join the Sedgwick County Park on Saturday, September 7th from 7am-12pm for their Color Me Rad 5K! They are looking for volunteers as well. Visit their event page for details.
Join the Sedgwick County Zoo for Zoobilee this Saturday, September 7th! It has grown into Wichita's wildest charitable party of the year! Enjoy food and beverages, music on multiple stages, a silent auction, and a whole lot more! Visit their website today for ticket details.
Are you ready to watch the Chiefs kick off their season? Come out to the Foxhole Lounge on Sunday, September 8th at 12pm for their KC Chiefs Game Day Party! Enjoy food and drink specials, a drawing for a chance to win an authentic KC Chiefs football, and more!
Cookin' at the Crown
Check out this new event at the Crown Uptown Theatre! Expect Chef Tom to bring in new and exciting recipes each workshop for you to try! Come out and learn how to prepare delicious dishes on Sunday, September 8th at 3pm. This event is for all ages and tickets may be purchased online.
Senior Services Heartland 5K Walk/Run
There is still time to register in person for the first Annual Heartland 5K/1 mile family walk/run! It will begin at 8:30am at their downtown Senior Center located at 200 S. Walnut. Proceeds from race registration and the pancake breakfast will benefit the programs of the Senior Services of Wichita.
Join the Central Standard Brewing on Sunday, September 8th for the Wizards of Paws Dog Show! This event is a fundraiser to help the Beauties and Beasts animal rescue organization and would be a great opportunity to show your support! The dog show will take place from 12pm-5pm.
What Do You Think?
Our team at
Eddy's Toyota of Wichita
, Best in Town Best Around, would greatly appreciate your feedback! How have you been enjoying our weekly newsletters? Is there new content that you would like for us to address? Please don't hesitate to
contact us
today with your thoughts! We would love to hear from you.