Thank you for reading this week's newsletter, issue 37! Though a lot of businesses are closed right now, we still managed to compile a fun list of activities that you can enjoy from home or outside! Today and Saturday are supposed to be beautiful out and there are a lot of Kansas State Parks still open. We hope you have a fun and safe Easter weekend! Don't forget that are are all in this together and that our team is here for you, whatever you need.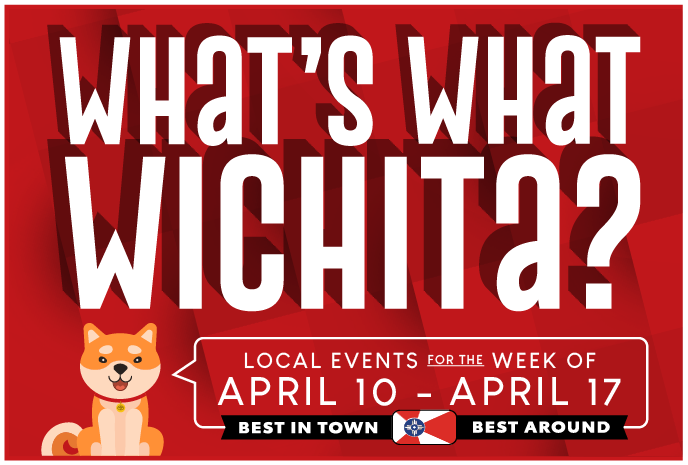 Things To Do This Weekend
Love of Character Yard Signs
If you're participating in the #WeGotThisChallenge2020, then you'll want to order this! Love of Character is currently taking orders on their yard signs that say "We Got This!" These yard signs are a great way to brighten up your neighborhood and to spread cheer. 20% off their sign sales will be donated to a charity supporting those in need during this pandemic.
Botanica Is Bringing The Blooms To You
The staff at Botanica doesn't want you to miss out on their beautiful flowers blooming this Spring! Since you can't be there in person, they are offering virtual tours so you can view the blooms from the comfort of your own home. Visit their website today to see Marty's tours, garden tours, and a live feed of the blooms.
Genesis Go: Virtual Group Fitness Classes
The team members at Genesis doesn't want you to miss out on a workout because you're stuck at home! Their Group Fitness instructors have got together in creating workout videos for you to do from your living room! Their are posting new work out videos daily which range from yoga, cardio, weightlifting and more! Be sure to check out their classes to stay motivated.
Kansas State Parks
Do you have cabin fever? How about going fishing, camping, biking, or simply going on a walk? Most Kansas State Parks are still open and you're invited to explore their camping grounds. Of course, it's recommended that you do your part in keeping the parks open by practicing social distancing. Be sure to check out their website today to see what trails are open and what outdoor areas you can explore.
Chisholm Creek Park
If you like checking out nature trails, then this is the park for you! Chisholm Creek is a 1.7 mile loop trail that features a river and is good for all skill levels! You can enjoy a number of things including hiking, bird watching, beautiful views, wild flowers, and more. You're free to walk and run the trails, but please know that dogs aren't allowed. Visit their website to learn more.
Coronado Heights Park
Road trip anyone? Coronado Heights Park is located northwest of Lindsborg, Kansas and has beautiful views with trees, yucca, and sumac. There are many stone picnic tables available along with grills and fireplaces. There is also a castle like building made out of Dakota limestone that was built in the 1930's. We think it's worth checking out in person!
Easter Family Meal Packages at 6s Steakhouse
Are you ready for Easter? Do you know what you're having for dinner? Let 6s Steakhouse do the cooking for you this Easter Sunday! 6s is currently offer family meals that are super affordable and that can be delivered straight to you. They also have curbside pickup available and will be open from 11am-7pm this Sunday. Be sure to check out their menu on their website today!
Street Side Donation Drop Off
We hope you see this in time to help Beauties and Beasts - an animal rescue! We've supported them before and would like to help spread the word on their Street Side Donation Drop Off happening Friday, April 10th from 12pm-6pm. They are in desperate need of wet & dry dog food, paper towels, bleach, cash donations, and more! Check out their Facebook page for details.
What Do You Think?
We hope you have a wonderful Easter weekend and that you're able to get out of the house to enjoy some fresh air! We are here to help with whatever you need and please don't hesitate to reach out with any questions. We can be contacted through our website or by phone at 316-652-2222. Stay safe and look forward to hearing from you!