Thank you for reading this week's newsletter, issue 38! We hope you're staying safe out there and doing your best to make the most of these trying times. We've located some useful and entertaining activities to help get you through this weekend. As always, if you need something, don't hesitate in giving us a shout! Our team can pick up your groceries and deliver them, take you to a doctor's appointment, and much more!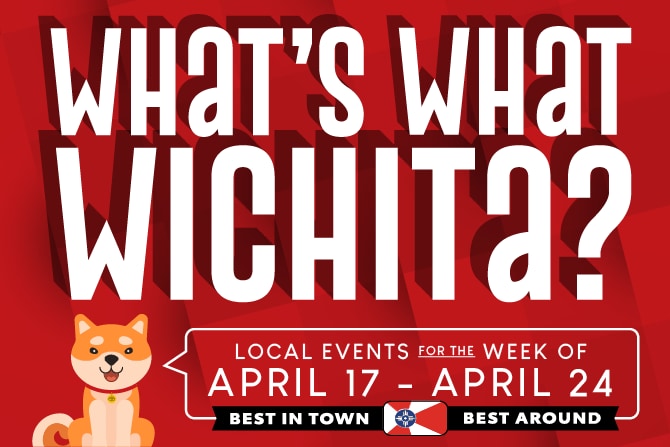 Things To Do This Weekend
Rent eBooks & Audio Books
The Wichita Public Library is temporarily closed, but they are offering eBooks and audio books for you to rent during this time! The staff at the Wichita Public Library is working on ways to keep you informed and hope you will take advantage of their digital services. If you don't have a library card, you are able to get an e-card from over the phone.
Gnome at Home: Virtual Taproom
The Hopping Gnome (local brewery) misses their gnomies! If you're a regular customer or someone looking for a new brewery to try, then check out their live Happy Hour on Facebook this Friday, April 17th at 7pm! The staff will be live from the taproom sharing updates and checking in with their fellow gnomies.
Yoga at the Derby Public Library Facebook Live
Do you miss going to yoga classes? Well here's your chance to attend a yogo session from the comfort of your home! Everyone 7 years old and up is invited to join the Derby Public Library for their all-level yoga class from 10am-11am on April 17th! Through Facebook live, they will go through basic poses, alignment, breathing, and more! Join and earn points for their giveaways as well.
21st & Ridge Farmers' Market
Farmers markets are deemed essential by the Department of Homeland Security! That means you're invited to shop local this Saturday, April 18th from 7am-12pm at the 21st & Ridge Farmers' Market! Local, fresh, and healthy food will be available while supplies last. Please note that the first hour will be dedicated to elderly and immune compromised customers.
Uke on Zoom
The Wichita Ukulele Society would like to see your face every week! Join them this Saturday, April 18th from 3pm to 4:30pm for ukulele lessons! This class is open to all skill levels. Be sure to register for your preferred time slot and you will receive a zoom link via email to join. It's a fun jam session worth checking out!
TIPS-MAPP Class
Are you looking to foster or adopt children? TIPS-MAPP classes help potential foster and adoptive parents in making decisions to bring children into their home. This class is a great opportunity to see if you would make a good fit for a foster or adoptive role. If interested, be sure to call ahead of time to register for their next online class taking place this Saturday, April 18th from 9am-12pm.
TikTok Talent Show
Do you have a TikTok account? Even if you don't we are sure you have seen your friends and favorite influencers on social media sharing their favorite TikTok videos! The WSU Student Involvement Committee recently asked for submissions of the best TikTok videos in several categories. Be sure to tune in on Friday, April 17th from 2pm to 3:30pm to watch the TikTok Talent Show and vote for your favorite on Facebook live.
Free Virtual of Code with Cyberton: Make a Flappy Game
If you like to code (or would like to learn how), then this is the gaming event for you! This is a fun way to celebrate computer science while learning how to code, program, and play in your own gaming world. This is a free event and you're encouraged to register quickly as workshops fill up fast. The next Hour of Code event is this Saturday, April 17th from 2pm-3pm.
Virtual Celebration
Enjoy a Virtual Celebration with Studio 54 Pilates! They are celebrating their 5 year anniversary this Saturday, April 18th at 2pm through Zoom! Join them for a Burn at the Barre class followed by a social hour where the celebration truly begins at 3pm! Be sure to visit their Facebook page for details.
What Do You Think?
That's another weekend filled with potential fun and unique activities! We hope you stay safe while you enjoy your time off this weekend. Please let us know if there's anything we can do for you! We're here for your automotive and non-automotive needs. You can
contact us through our website
or by phone at
(316) 652-2222
.