We take great pride in being the best in town, best around as your local Toyota dealer, but we also take great pride in being your local community partner. Our latest community initiative really takes the cake (or ice cream) on how involved our team truly is when it comes to community involvement.

Earlier this month, our team planned an ice cream social with the VA (Robert. J. Dole VA Medical Center). We had donated blankets before to the Vet patients and were excited to see them again with multiple flavors of their favorite ice cream. The Veterans expressed joy as they arrived in the recreation room and seeing a plethora of snacks, visitors, Valentine's Day cards, and most importantly - ice cream. Another fun surprise we had for the Veterans was a special appearance from the Wichita Thunder team!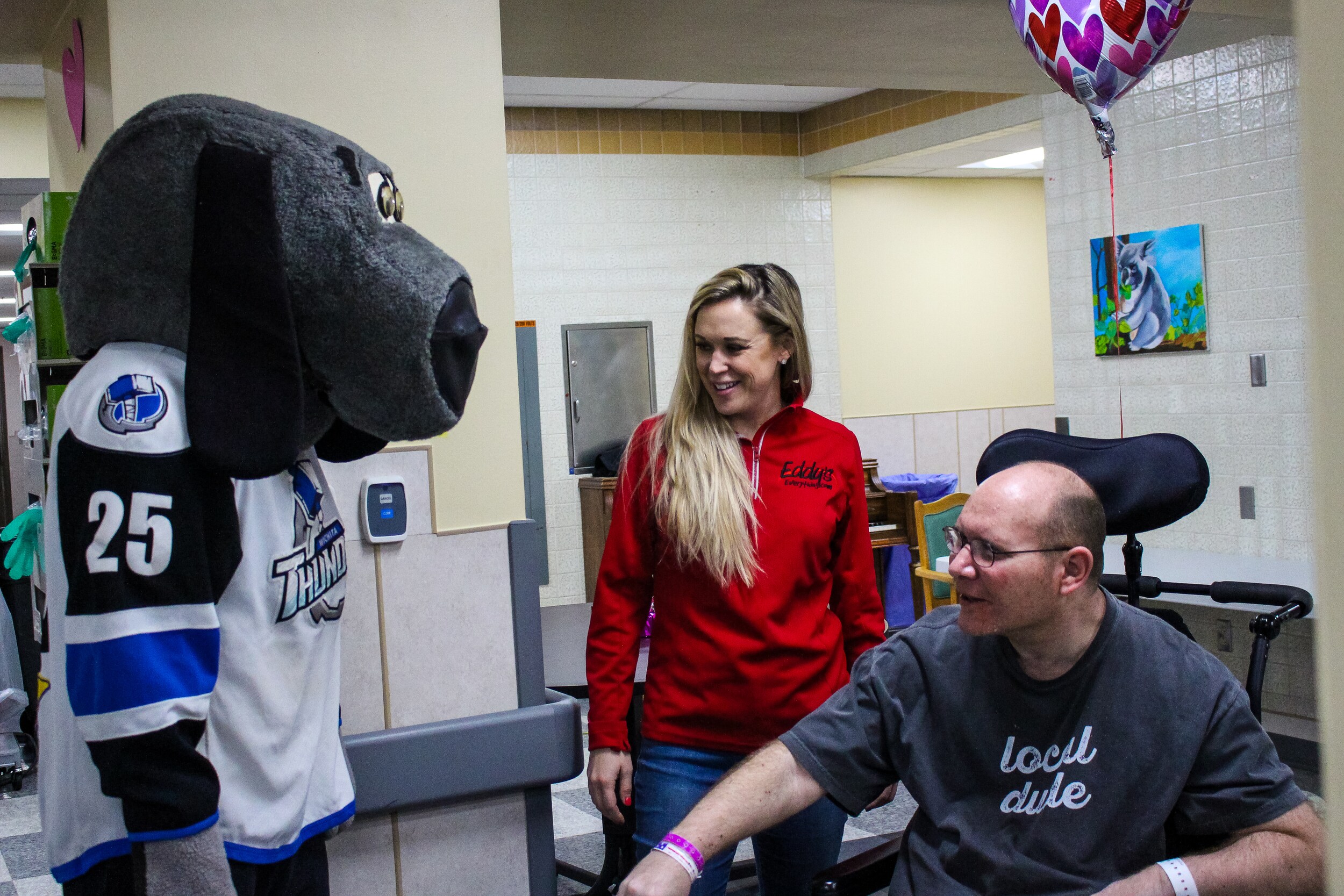 Eddy's Toyota had arranged for the Wichita Thunder to make a special appearance during the ice cream social. The Veterans loved (that's an understatement) seeing Thunder Dog, (Wichita Thunder's mascot). They were thrilled to have their photo taken with him and to visit with a few members from the hockey and Eddy's Toyota team for a couple of hours. Erica, Marketing Project Manager at Eddy's Toyota, stated "This was my first time at the VA and I can't wait to go back! I truly enjoyed getting to know each and every patient and learning about their hobbies. It really warmed my heart to see how appreciative they were with us being there with them."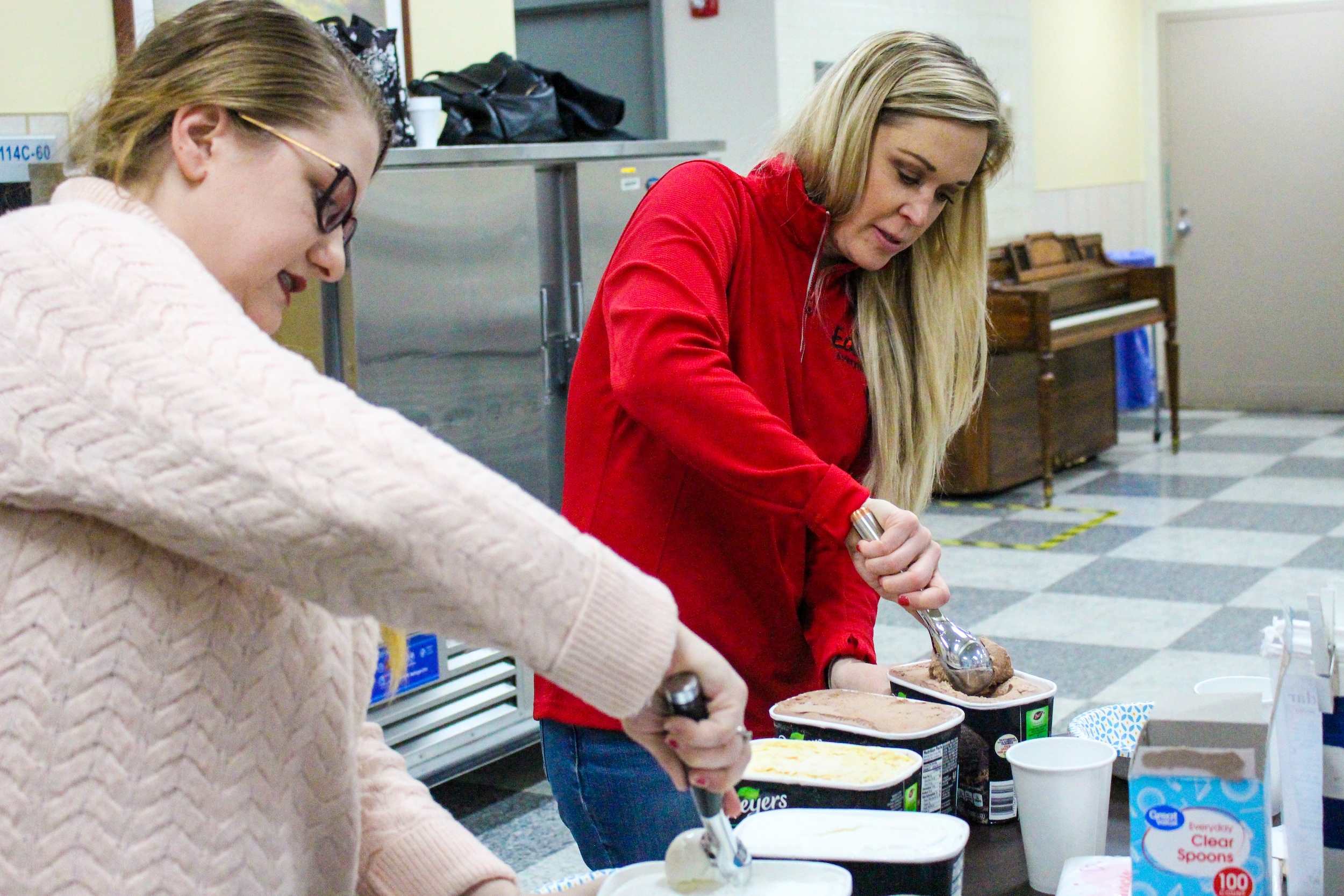 It was a rewarding experience to provide these patients with a warm and happy visit on what typically would have been an ordinary day. It made our week seeing how much fun everyone had and we plan on making another special visit this spring. If you have any ideas on what we can bring them next, please don't hesitate to reach out! We would love to hear from you and always welcome your feedback. We can be reached at (316) 652-2222.