What's What Wichita? We made it to issue 30! Thank you so much for reading our weekly newsletter. We're happy to not only be your community partner, but to be your go-to resource for weekend activities. Have a fun and safe weekend and we look forward to seeing you next week! Don't forget to stop by also if you're in need of a new vehicle or a repair on your current one!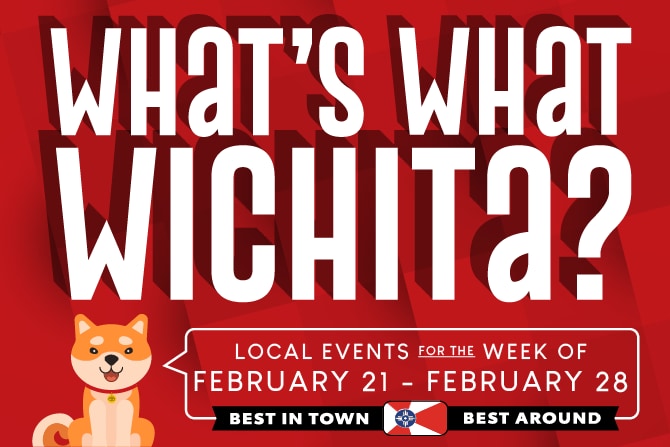 Events This Weekend:
Have a girl's day out this weekend at the Women's Fair! Visit Century II on February 21st through the 23rd for fun, jewelry, cooking, clothing, household items, and more! There is so much to explore and so many shopping opportunities available at this annual fair.
31st Annual Winter Bluegrass Festival
Come out to the Marriott on February 21st and February 22nd for the Kansas Bluegrass Association's 31st Annual Winter Bluegrass Festival! Enjoy music workshops, a kid-friendly instrument petting zoo, kid's jam for all ages, and more! Call the Marriott today for details!
Hairball – 20th Anniversary Tour
Enjoy an experience unlike any other! Come out to the Hartman Arena on February 22nd at 7:30pm for the greatest tribute to rock'n roll! You can expect a 2-hour mind-blowing homage to some of the biggest arena acts of all time! Please don't hesitate to reach out to Hartman Arena for ticket details!
Join the Wave on Saturday, February 22nd for their Masquerade Ball! You can bring your own mask or purchase one at the door! Enjoy entertainment all night long and don't be afraid to dance the night away! At midnight, be prepared for the big reveal and everyone in attendance will unmask themselves.
The 3rd Annual Prom of the Ages is taking place this Saturday, February 22nd at the Kansas Star Arena! Whether you need a "do over" from your high school prom or just simply want to have a great time, this event is the one to attend. Enjoy hit music, drinks, and tasty food. Don't forget to come dressed to impress!
Are you ready paint happy little trees? Come out and enjoy a Bob Ross-themed day at the Wichita Art Museum (WAM)! From 11am-3pm on February 22nd, enjoy a marathon of Bob's "The Joy of Painting" television series while learning how to paint yourself. Plus, you can also view WAM's landscape painting collection.
You're invited to the Wichita Heart Ball on Saturday, February 22nd at 5:30pm! Come out to the Hyatt Regency and enjoy cocktails, a heart healthy dinner, a silent and live auction, and more! This is a great opportunity to help raise funds to promote the lifesaving work of the American Heart Association.
Intrust Bank Arena is hosting Monster Jam on February 22nd and February 23rd! Enjoy this action-packed truck battle with the whole family! This is a family-friendly event and you're invited to witness jaw-dropping backflips, jumps at speeds of up to 70 miles per hour, and more!
Don't miss the 27th Annual Cruise Night! This is an annual fundraiser to benefit Catholic Charities. Enjoy a fantasy excursion with top of the line cuisine. You will also have the opportunity to pick up some great souvenirs in both their live and silent auctions. Donate or purchase your ticket today!
What Do You Think?
Whew! Our team compiled a great number of events for you to enjoy this weekend! Please let us how you enjoy them! We're proud to be your local community partner and will always look forward to providing you with more activities. You can reach us anytime at 316-652-2222 or through our contact us form on our website.