Thank you for reading this week's newsletter, issue 31! We hope you have a great weekend and that you enjoy the extra day in February! Our team has compiled a fun few events taking place this weekend in Wichita, KS. Enjoy one or enjoy them all! There's an activity for the whole family to check out.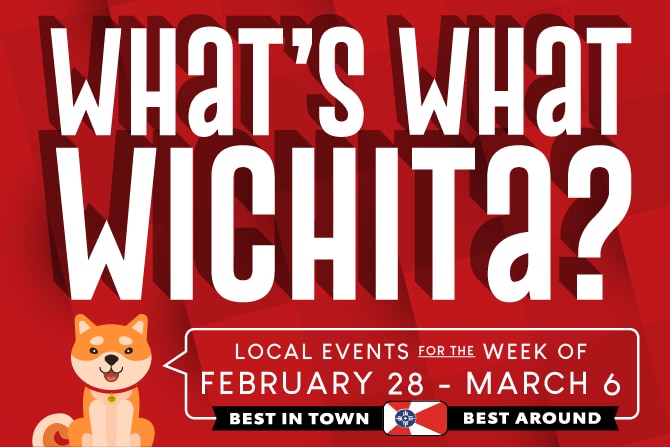 Events This Weekend
Come out to the Wichita Ice Center on Friday, February 28th from 10:30pm-11:45pm! Enjoy broom-ball with your friends every Friday night. It's a great opportunity to get on the rink! Admission is $7 per person and $3 for equipment rental.
You're invited to the Orpheum Theatre on Friday, February 28th at 8pm for That Golden Girls Show! Enjoy this puppet parody along with cheesecake, laughter, shoulder pads, and so much more! Don't miss this quick-witted show. Admission is between $33.50 and $68.50.
Enjoy The Wiz, a beloved Broadway gem, this weekend at Roxy's Downtown! You can watch this modern musical of Dorothy's adventures through the Land of Oz at 8pm on February 28th and February 29th. Tickets are going fast so be sure to purchase yours today!
Don't miss the Pirates of Penzance at Crown Uptown Theatre on Saturday, February 29th at 7:30pm! Invite your friends out for this wonderful comedy following the adventures of a rollicking band of pirates. It's a show you don't want to miss out on!
14th Annual Death by Chocolate
Come out to the Exploration Place on Saturday, February 29th for the 14th Annual Death by Chocolate! From 7:30pm-10:30pm, you can enjoy live music, silent auctions, science demonstrations, adult beverages, and of course, delicious chocolate! Reach out to the Exploration Place today for ticket details!
Have you been by Prost yet? If not, you're missing out! Prost is a German Restaurant with great food and activities that you're sure to enjoy! This Saturday, February 29th enjoy their Stein-Holding competition starting at 7pm! Sign up today to see if you can hold up a 1-liter Stein the longest.
Looking to have a truly memorable experience? Then come out and see Travis Tritt on February 29th at 8pm! He will be performing at the Orpheum Theatre with his guitar and his award-winning songs. Now is time to take advantage of this unique opportunity! Call the Orpheum Theatre today for details.
The Wichita Ice Center is doing it again! Come out on Saturday, February 29th from 4:30pm-6pm to learn skills to improve your hockey game. They are opening these sessions for hockey players of any age or skill. Please note that no scrimmage is allowed.
What Do You Think?
That wraps up another week of Wichita happenings! We hope you enjoy this last weekend in February and find an event you can enjoy with your friends and family. Don't forget that we always want to hear from you! If you would like to share your feedback about our newsletter or about our dealership in general, please don't hesitate to contact us at (316) 652-2222.