Thank you for reading this week's newsletter, issue 26! We hope you're having a great start to 2020 so far! We complied a list of fun activities that are happening in Wichita this weekend. Take a look below and check out our favorite happenings in Wichita, KS. Have a great and safe weekend with your loved ones!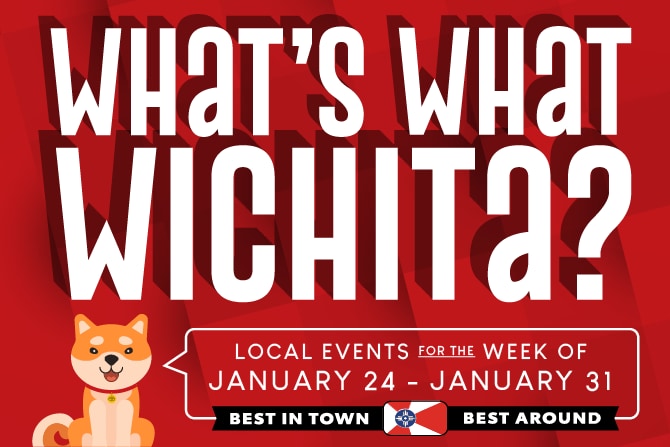 Events this Weekend
George Strait Concert
Your favorite musical icon is taking the stage once again at Intrust Bank Arena! You can enjoy this winter concert on Friday, January 24th at 8pm. This will be one of George Strait's rare live performances in 2020, so buy your tickets before it's too late!
Greater Kansas RV Show
Now through January 26th, enjoy the 2020 Greater Kansas RV Show! Come out to Century II and see many different RV and camper models from Kansan dealers. There will be a large selection of campers to look at and super low prices for you to enjoy. Admission is only $5!
Friday Night Public Skating
It's that time again! Stop by the Wichita Ice Center on Friday, January 24th from 7pm-10pm for public skating! It's a great way to start your weekend out on a fun note with something the whole family can enjoy. It's open to all ages and costs $7 to get in the door. Skate rental is only $3 per person.
Wichita Battle of the Bean 5K
Don't miss Wichita's 6th annual Battle of the Bean 5K this weekend! It starts at 8am on Saturday, January 25th at Sente Games and Refreshments. You're welcome to pick a team or form your own! This race will help benefit the Wichita Police Foundation. Learn more today on how to sign up!
Grand Opening at Monica's Bundt Cake
Who is ready to try some cupcakes? Monica's Bundt Cake is having their grand opening on Saturday, January 25th at Revolutsia! Join them for their ribbon cutting ceremony at noon with the Wichita Hispanic Chamber. They are ready to show off their new shop and new tasty desserts!
Wichita State Shockers vs. UCF
The Shockers are back! Come out to the Charles Koch Arena on Saturday, January 25th at 7pm to watch them play UCF. They have beat the Knights in their last meetup and are hoping they can do it again! Admission ranges from $40-$75. Visit their website today for more information.
Women's March Air Capital
The time is now! Don't miss the Women's March Air Capital this Saturday, January 25th at 11:30am. Everyone will be gathering at Old Town Square and will march to the Wave for a rally, live music, and more!
New World Symphony
Starting January 25th through January 26th, enjoy beautiful pieces by the Wichita Symphony Orchestra at Century II! Enjoy Grammy award-winning composer Jennifer Higdon's beautifully textured harp concerto. Visit their website today for ticket information.
Pickle-ball Party
This party is kind of a big dill! Join the Wichita Country Club on Sunday, January 26th from 5:30pm-9pm for their pickleball party. The event is hosted by the Wichita Children's Home where there will be a live and silent auction during the party. You can also expect appetizers, beer, and wine while competing.
What Do You Think?
We hope you're able to enjoy one of more of these activities! We love exploring Wichita and finding big and small events to check out. There's a lot to do here and we hope we make it easier for you to plan your next weekend outing. Please don't hesitate to share your feedback with us! You may contact us through our website or by giving us a ring at 316-652-2222.