Happy New Year, Wichita! Welcome to 2020! We are excited to see what the new year brings and hope you are too! Thank you for checking out this week's newsletter, issue 23. We found a few events happening this weekend that will help kick start your 2020 with something fun and exciting to do! Have a safe weekend and we'll see you next week!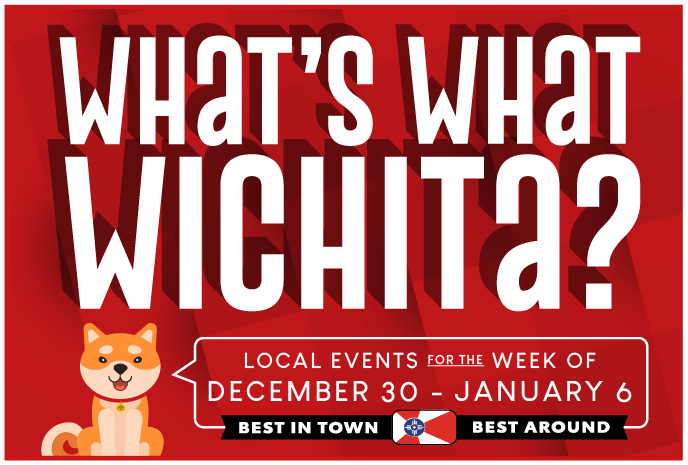 ?
Events This Weekend
Trolls Live! will be held on January 3rd through January 5th at Intrust Bank Arena! Bring the whole family to enjoy this Trolls Live! party and see your favorite characters come to life. Make sure to visit the box office today to reserve your spot before they sell out!
If you haven't been by to Botanica to see the lights, then here's your last chance! Come out to Botanica on January 3rd and January 4th to enjoy Illuminations! The garden features over two million lights along with different themes for the whole family to enjoy.
Are you in the market for a new RV? How about attending the Wichita RV Show this Saturday? Check out hundreds of RVs at Century II at 10am! There will be pop-up campers, fifth wheels, large motor homes, and more! Plus, there will be camping supplies on-site available for purchase.
Stop by the Wichita Ice Center on January 3rd to learn everything you need to know about playing hockey! Sessions will be provided from 1:15pm-2:15pm to help those who want to improve their hockey skills. Please note that there will be no scrimmage and equipment is required.
Join the Wichita Ice Center on January 4th from 1pm-3:30pm for their Open House Event! This is a perfect opportunity to take the first steps towards becoming an ice skater! Ice skating will be free to everyone that attends. Registration starts at noon!
Visit the Wave this Saturday, January 4th to see Cameron Bedell, who was featured on American Idol! He is an American Pop and Soul Singer, Writer, and Producer. Doors open at 7pm and the show starts at 8pm! Tickets are still available or purchase.
Hello parents! The Watermarks Book & Café is hosting a fun Storytime this Saturday at 10am! Saturday's Storytime is appropriate for children ages 4-8 and would be a great opportunity for kids to socialize and get acquainted with books. Storytime can be found in the Inglenook.
Paint for $8 Lights in the Sky
This activity is too good to pass up! Reserve your spot at Paint the Towne for one hour of painting at 10am! This art class is for ages 5 and up and is only $8 per painter. Paint the Town will provide all supplies and you're welcome to bring in any food or drink (except for alcohol).
The Farmers Market is back in Old Town! Enjoy locally grown, raised foods, and artisan products from vendors in our community. Come out this Saturday and shop your favorites! Make sure to visit their website for details.
Support a local non-profit at Hartman Arena on Saturday, January 4th from 7pm-10pm! The Wichita Wings will be playing and will be hosting a give back night for the Alzheimer's Association. Tickets will need to be picked up at the Alzheimer's Association so make sure to buy your tickets before it's too late!
What Do You Think?
We hope you and your family enjoy one or more of these fun Wichita happenings our team found! This is the first weekend in 2020 and we hope you make the most of it! As always, we want to hear your feedback. If you would like to see something new included in our newsletter or have a general question about our dealership, then please don't hesitate to contact us anytime. We can be reached at (316) 652-2222.