Attention hockey fans! Can you believe that Wichita was selected to host the 2020 ECHL All-Star Classic? We still can't get over it! This is the first time EVER that our city was chosen to host this annual high profile all-star game and The Wichita Thunder (along with Visit Wichita) couldn't have been more excited! The game took place on Wednesday, January 22, 2020 at Intrust Bank Arena and there were over 5,000 people in attendance that night. The Wichita Thunder was proud to bring such an exciting event to Wichita and for the community to see so many talented players in the league. So, you're probably asking yourself - How is this related to Eddy's Toyota?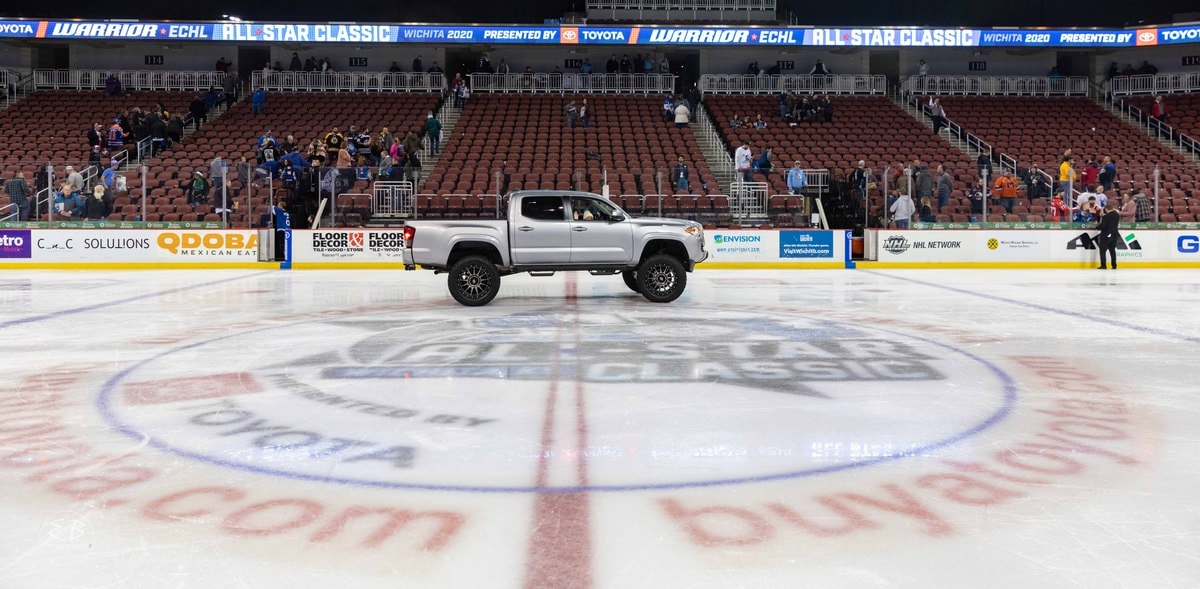 Toyota and Wichita Thunder Sponsorship
The Wichita Thunder is powered by Toyota! With the sponsorship between Toyota and the Wichita Thunder going so strongly, we like to join in on the action. Plus, if you have been to a hockey game, we're sure you couldn't help but notice Toyota's glowing red logo all around you! During the 2020 ECHL All-Star Classic, there were a rugged Toyota 4Runner and a Toyota Tacoma brought out multiple times during the events/festivities. We were also excited to have our owner, Brandon Steven, be able to present the MVP trophy at the end of the night after the Eastern Conference defeated the Western Conference.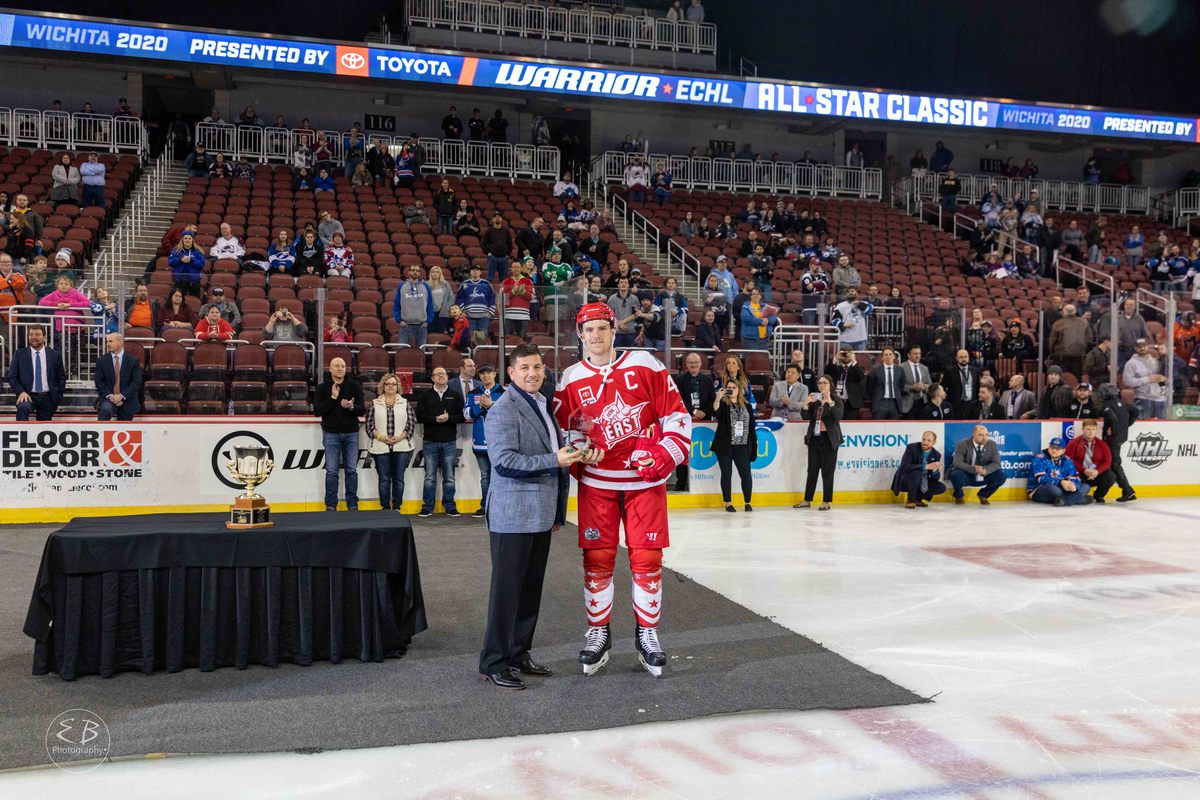 This was a wonderful opportunity for our community to see how much of an impact the Wichita Thunder truly has on our city. If you would like to catch a hockey game this season, be sure to view the Thunder's schedule on their website anytime. Don't forget to also follow us on Facebook! There are occasions we like to give away Wichita thunder tickets to our followers and wouldn't want you to miss out!