Hello Wichita! Thank you for checking in on this week's newsletter, issue 34! In light of current events, we are here to let you know what restaurants are still open and what you can do from the comfort of your own home! We are all about supporting local businesses here at
Eddy's Toyota of Wichita.
Please note that we are also still open regular hours and can offer test drive deliveries - so if you're ready to shop, we are here and ready to help!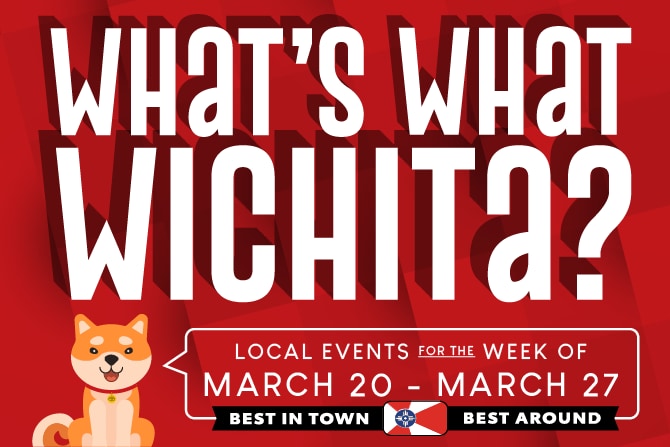 Take a look below to see what's still open and what activities you can do from home this weekend.
6s Steakhouse
Do you like fine dining? 6s Steakhouse is a fine dining steak house that delivers magnificent decor, the best in food and wine, and most importantly - genuine hospitality. As of today, their dining area is still open regular hours and delivery is available by calling 316-361-6667. Take-out orders and curbside pickup is something the restaurant is offering as well.
Bagatelle Bakery
If you're looking for an European bakery experience, then Bagatelle Bakery is the place for you! It's a family owned business that's known for their tasty pastries, fresh daily bread, and a fast-casual cafe that offers all of your favorites. They are currently offering limited seating in their dining room, free delivery to senior citizens between 12pm-2pm, and carry out & curbside pickup.
The Hill Bar & Grill
If you haven't been to The Hill, then you're missing out! They offer burger night on Mondays, a special brunch menu on Saturdays and Sundays from 11am-2pm, and happy hour on weekdays between 3pm-6pm! As of now, they are open normal hours and offering curbside pickup. Be sure to check out their food and drink menu on their website today!
Prost
Did you know we have a German restaurant here in town? If not, you do now! Prost is your urban bier garten offering authentic German flavor and local Wichita character. Their business is family-owned and operated with their food made with love from German roots. Take out and call in orders are available at 316-260-3220. Their dining room is also open normal hours with limited number of guests allowed at a time.
Wine Dive
Voted as one of Wichita's Best Lunch Spot & Wine List, Wine Dive should be at the top of your list! They are a full service restaurant and bar with a private wine cellar that accommodates up to 20 people. They offer special brunches as well as beer, spirits, and specialty cocktails. We are happy to say that they are still open as usual and will be offering curbside pickup.
Ziggy's Pizza
You can find Ziggy's Pizza in 3 locations here in Wichita, KS! They are all open, but have limited spots as they are only seating 50 people at a time. If you prefer to eat at home, they also offer curbside pickup and delivery through Grubhub! As your neighborhood pizza and sandwich pub, their menu is worth taking a look at!
Sedgwick County Zoo
The Sedgwick County Zoo is temporarily closed, but they are still caring! During weekdays from 11am-2pm, you can watch virtual visits from the comfort of your own home! Enjoy having the zoo brought to you with educational tidbits from their keepers and behind the scenes looks at some of your favorite animals.
Funky Fresh Farmers Market
Coming soon - you can have the pleasure of having farmers market products delivered straight to you! The Funky Fresh Farmers Market will feature Bell & Buddy's Kitchen, Crust & Cromb, Faye Farms, Fuller Farms, Reverie Coffee Roasters, and a whole lot more! Be sure to stay tuned for more details to follow on Wave's website.
College Hill
Do you miss Christmas? Even though it's Spring, College Hill is bringing back Christmas cheer as they light up their neighborhood with all of their decorations that you have come to know and love. Now is the time to have some fun and look at the brighter side of things and that's what College Hill is hoping to do!
The Cavves Live At Nortons
Nortons Brewing Company is hosting a live virtual show this Saturday from 7pm to 8:30pm from their Facebook page! Be sure to tune in and watch this local artist. You are also welcome to swing by the brewery to pick up some grub and enjoy from the comfort of your own home. It's a show that you don't want to miss!
What Do You Think?
We wish you and your loved ones a fun and safe weekend! We hope you enjoy the above activities from your home and that you're able to order food from some of your favorite restaurants! As always, if you would like to provide your feedback, you may
contact us through our website
or give us a call at
(316) 652-2222
. We'll see you next week and don't forget, we are offering an incredible deal right now if you're in the market for a vehicle. If you purchase from us, you won't have to put any money down and you won't have to make any payments until August. Be sure to shop our
new vehicles
this weekend!