We are here and ready to help, Wichita! In this week's newsletter issue 35, we would like to share with you 10 restaurants that are offering delivery options and curbside pickup. We know this is not an easy time for our community and want to remind you that we are here to help in any way that we can. Check out the restaurants below and if you need any help, please don't hesitate to give our team a call at
(316) 652-2222.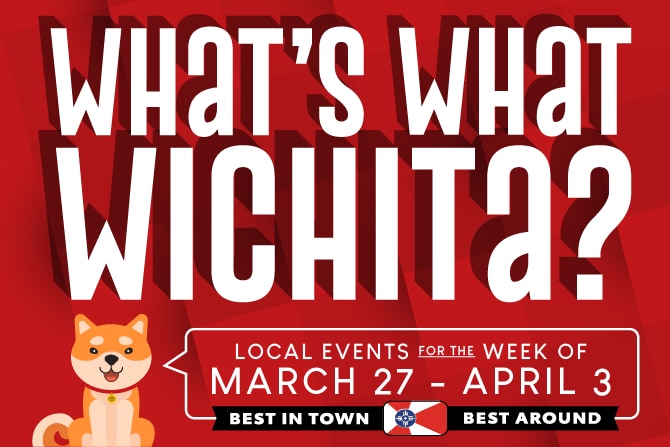 Restaurants That Are Offering Delivery & Curbside Pickup

6s Steakhouse
This fine-dining steakhouse located in West Wichita has everything you need from tasty appetizers and a great selection of wine to the best steak and sides in town. 6s Steakhouse has currently updated their hours to be open from 4:30pm-8:30pm on Tuesday through Saturday. During this time frame, you're able to have your meal delivered straight to you or you can take advantage of their curbside pickup.
The Anchor
Have a bite to eat from The Anchor, a neighborhood bar and grill located in downtown Wichita! They are known for their craft cocktails, home-style gastropub menu, and their impressive selection of 59 craft beers on tap! Be sure to check them out today! Right now they are providing "Meet at the door" pickup to their customers.
Five Guys
As you know, Five Guys is known for their handcrafted burgers and fries! During the covid-19 outbreak, they are offering curbside pickup where they will bring your food straight to your vehicle. If you don't feel comfortable driving to one of their Wichita locations, they will have your meal delivered straight to your door. Just make sure to download their mobile app to make it happen!
Fuzzy's Taco Shop
Who is up for some tacos? Fuzzy's Taco Shop is currently offering carry-out, delivery, and curbside pickup! Their menu consists of Baja Tacos, Chips & Guac, Frozen Margaritas, and a whole lot more! Be sure to go online and view their menu today. They have a fun culture and definitely worth checking out!
Milkfloat
If you have a sweet tooth, then this is the place for you! They love to celebrate desserts at Milkfloat! They also have a breakfast menu that consist of breakfast sandwiches, biscuits & gravy, and your choice of meat and vegetarian options! They have curbside pickup available today! Make sure to give them 48-hour notice on large orders of pick-up and delivery.
HomeGrown
With their newest location opening up in downtown Wichita, they are now up to 3 locations! They are not only known for their daytime eatery, but their passion for our community and commitment to locally-sourced food. Be sure to check them out today and view their menu online. All of their locations are open for carry-out.
Hopping Gnome
Brewed for the locals, the Hopping Gnome is a fun and small brewery located in downtown Wichita. Their mission is to brew a variety of craft beers with high quality ingredients to make the finest hand crafted ales for your enjoyment. During this uncertain period, they have limited their taproom hours for fills and to-go orders only. Make sure to place your order an hour in advance using their order form on their website.
Starbucks
Who doesn't love Starbucks? They help start your day with a tasty beverage! From hot coffees and frappuccion blended beverages to snacks & sweets and lunch items, they have everything your taste-buds desire! If you're wanting to get your Starbucks fix, visit their drive-through today open on Central and Rock and Central and Hillside.
Tanya's Soup Kitchen
If you haven't tried Tanya's Soup Kitchen's unique, tasty, hand-crafted soups, sandwiches, and salads, then you are missing out! Their meals are made with love everyday and they are definitely must try! They currently have carry-out available as well as next-day delivery. Be sure to give them a call for details!
What Do You Think?
Our team at Eddy's Toyota wishes you a safe weekend! We hope you're able to enjoy one of the above restaurants above and give them your support! We are all about helping each other during this uncertain time. Please remember that we are also still open and here to help with whatever you need. If you have any questions, please
contact us
through our website or give us a call at
(316) 652-2222.