Hello Wichita! Thank you for reading this week's newsletter, issue 40! We're happy to share that this is the last weekend that we're under the stay at home order. We hope you find these activities fun to do from your home and from outside! Stay safe and healthy during the phases of reopening. We'll see you next week!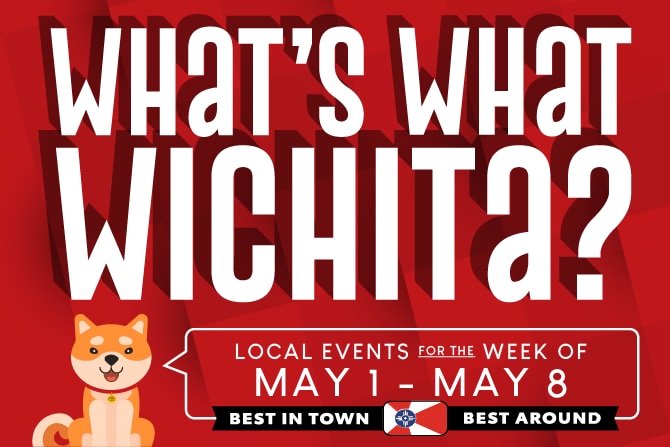 Things To Do This Weekend

Stay Active - Free Online Workout Classes From Genesis Health Clubs
Are you missing the gym? Why not bring the gym to your home? That's what Genesis Health Clubs is doing! Enjoy free at home workouts, online yoga classes, health & well-being blogs, and more from Genesis' Group Fitness Instructors.
Mark Your Calendars - Mother's Day Is Next Weekend
Looking for that perfect gift for Mom? With Mother's Day right around the corner, it's not too early to start shopping. There's a lot of shopping opportunities available online, and that includes Diva Furniture. Diva Design & Furniture Gallery is a full-service design company, offering personable service and luxury home finishings. We don't know about you, but that sounds like something Mom would enjoy!
Vehicle Detail & Sanitization Special at Auto Boutique
Are you worried about the cleanliness of your vehicle during these trying times? How about having your vehicle sanitized at Auto Boutique? They will sanitize your entire vehicle at no cost! If you would also like to have your vehicle detailed, they can most certainly do that too. Be sure to check out their website to see everything they offer to keep your vehicle looking and feeling like new.
Grill Outdoors At Home With Help Of 6s Steakhouse
Did you know that 6s Steakhouse has its own Butcher Shop? If you're looking for meat to grill out this weekend, the team at 6s Steakhouse has you covered! They have tasty flat iron steaks, ribyeyes, and KC strips available for curbside pickup and delivery! They also have other takeout menus available including their daily family meal special of $20 for two. Be sure to visit their website to learn more about their no-contact options.
Botanica's Online Story Time
Do your kids miss going to Botanica? Botanica is wonderful community garden that is great for all ages! While they are currently closed, they are consistently posting on their online channels. They are not only bringing the blooms to you, but they also have story time every Tuesday and Thursday! Be sure to join miss Laurel for story time, songs, and movements.
Gardening Tips
We think it's safe to say that now is the perfect time to start your garden if you haven't already! If you would like to start one, but not sure what the best practices are, then you need to tune in to Botanica's Gardening Tips! Every Wednesday at noon, Molly with Botanica will be sharing helpful tips on their Facebook page. It's great advice for those who don't have a green thumb.
Learn How To Grow Vegetables
Johnson's Garden Centers is hosting episodes on their Facebook page on how to grow vegetables. Marty and Jeremy discuss best practices on what to do during growing season and what products you should use for best results. Their latest episode is specifically about growing peppers! These episodes are great for new and seasoned gardeners. Tune in and learn about their upcoming events!
Get Outdoors - Great Plains Nature Center Is Open
Great Plains Nature Center might be closed, but the park is still open! Explore the 240 acre Chisholm Creek Park this weekend and enjoy trails and boardwalks through prairies, streams, and wetlands. The park is free and open to the public! Be sure to also tune into their Facebook page where they are doing live tours of their park.
Learn - Take Yale University's Most Popular Class Online For Free!
Yale's most popular class ever is available free online! The topic is how to be happier in your daily life. The course is called "The Science Of Well Being and it literally teaches you how to be happy. We know these trying times have been hard for people and hope this class will help bring more joy to your everyday life.
What Do You Think?
We hope these free online events fill your time with happiness this weekend! It's going to be beautiful out and would be a great time to check out a new park or go pick up takeout from your favorite restaurant. It would also be a great opportunity to learn something new by taking an online class. Don't forget that we are still here for you, Wichita. If you have automotive needs, we are still open and can bring the test drive to you. We also offer pickup and delivery for your maintenance and repair needs. If you have any questions or would like to provide your feedback, you may
contact us through our website
or by phone at
(316) 652-2222
.