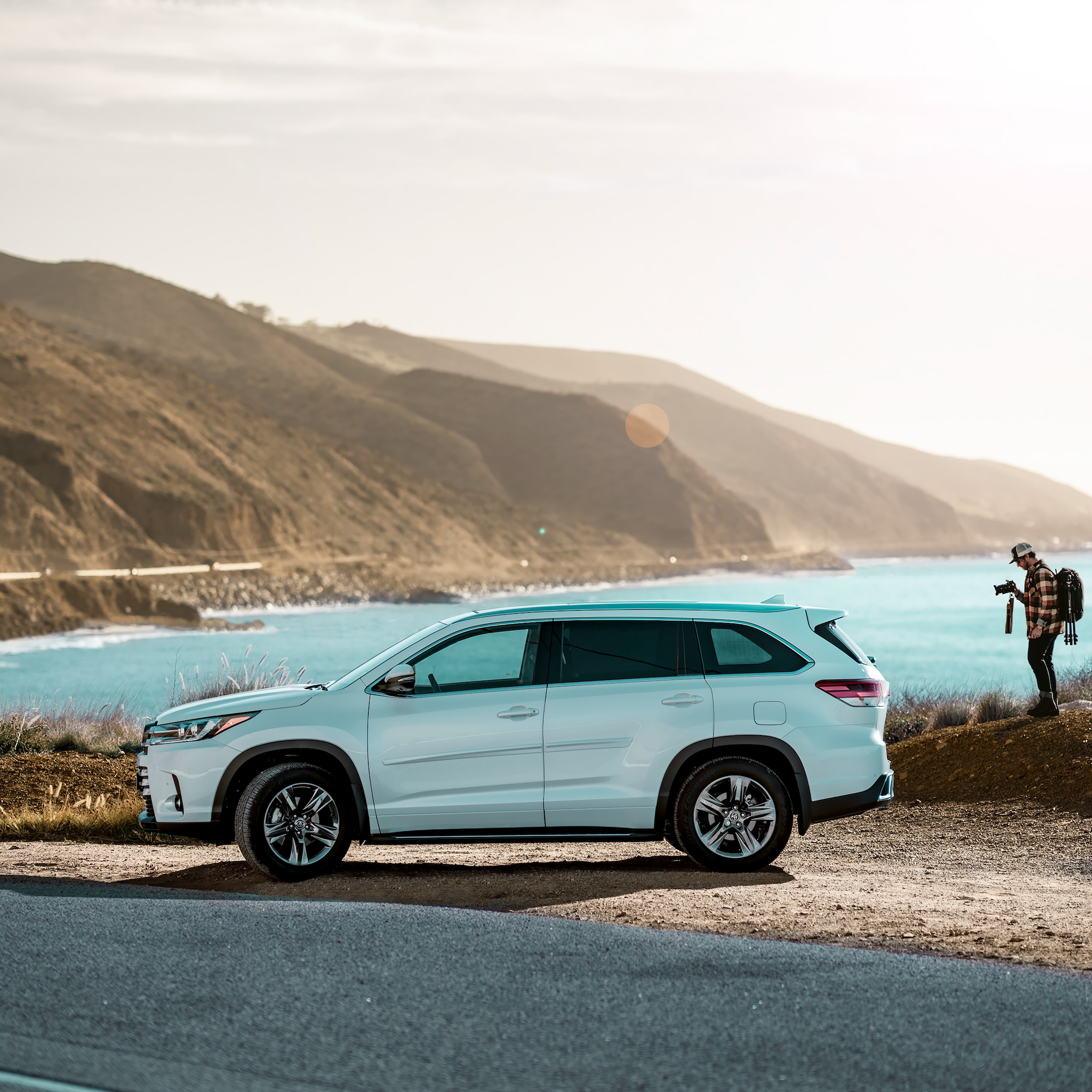 ?
The new Toyota Highlander is a middle-class SUV that offers a great reliability rating, a spacious cargo area, and a smooth ride. You'll love every detail from the inside out, as everything is engineered to enhance your driving experience. To learn more about the interior and exterior features of the 2021 Highlander, continue reading.
Interior Features of the Toyota Highlander
The vehicle can accommodate up to eight passengers. The interior is designed with cloth seats and has an adjustable driver's seat. Also, driver easy speak is included to help in projecting the driver's voice through the speakers.
The 2021 Toyota Highlander comes with few modifications in the seating area. Some of the upgraded features include heated and ventilated front seats, a leather-trimmed steering wheel, SofTex synthetic leather, and refined leather upholstery.
The Highlander has sufficient cargo space. There are 16 cubic-feet of space at the back of the third-row seats and 48.4 cubic feet at the end of the second row. In addition to the cargo space, the new Toyota Highlander also comes with an 8.0-inch touch screen, five USB ports, Bluetooth, Wi-Fi Hotspot, satellite radio, and a six-speaker stereo. The Highlander is also equipped with an exemplary navigation system, including an HD radio, 11 speakers, QI wireless charging device, and a panoramic moonroof. Generally, the infotainment system of the new Toyota Highlander is effective. The touchscreens responsiveness to inputs is quite impressive.
Exterior features of the new Toyota Highlander
Whether you go for the blue exterior knitted with fabric seats or perhaps the red paint with plush leather, there is no wrong selection when it comes to purchasing the Toyota Highlander. The shape of the new Highlander model is quite different from those of its predecessors. It is less angular in shape, with conspicuous lines that bulge out. At the back of the Highlander, there are large taillights that raise the back end from the ground. The new 2020 Toyota Highlander looks more athletic than most of the cars in its class.
The 2021 Toyota Highlander is now for sale at Eddy's Toyota Scion! Come on down today to see it in person.