Gary and Catherine Hoppock of Wichita, KS are big supporters of Eddy's Toyota and the Toyota brand. So much so that they have purchased twelve Toyotas from Eddy's Toyota over the last decade! "We always stuck with Toyota," stated Gary after he bought his twelfth car, a 2015 Toyota Avalon with our sales associate James St. Peter. "Eddy's has always treated us well when purchasing and servicing our cars, they went above and beyond for us." Gary also went on to say that the Toyota brand was a good reliable vehicle with great warranties. Gary, now retired said he never worried about his wife not having a dependable car to get to and from work to or for travel.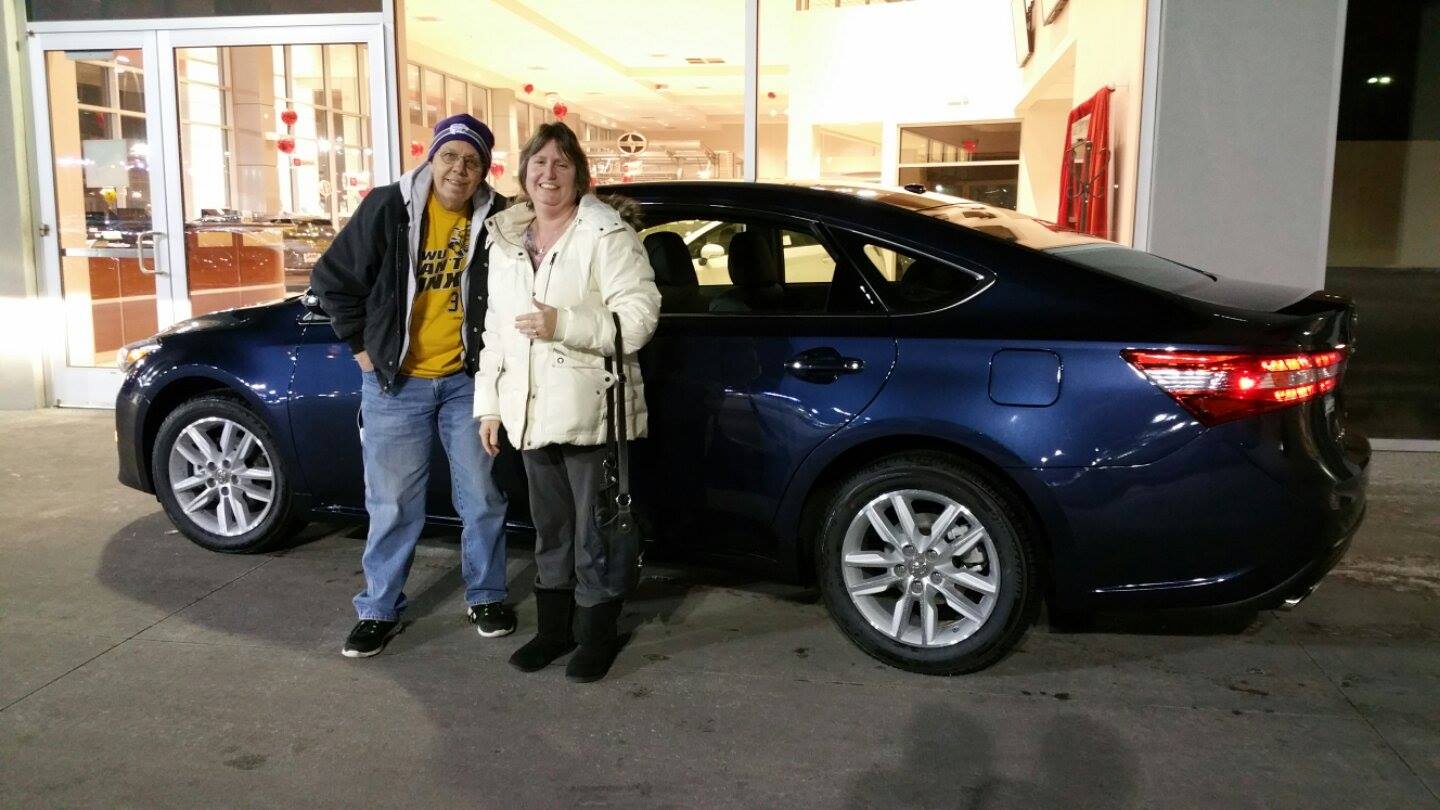 Gary, who retired last year but has recently went back to work part time and his wife who works for Arrowhead West are your typical hard working Kansans that understand the value of a dollar and a good deal. They like having vehicles that are newer and still under warranty so decided that they would trade in every few years to insure those things. We love sharing their story and their commitment to the Toyota brand and Eddy's Toyota. Thank you Gary and Catherine for your continued business over the years! We appreciate you and look forward to working with you again on lucky number thirteen!
CLICK HERE to watch the video of Gary talking about his experience at Eddy's Toyota over the years.
Curious what Toyota vehicle is Gary and Catherine's ride of choice? We will let you decide!
2002 Corolla S
Rav 4 Limited
2008 Tundra
2010 Rav 4 Limited
2011 Camry
2010 Tundra
2010 Scion xD
2014 Corolla
2013 Tundra
2014 Camry
2015 Avalon