We love meeting new people at
Eddy's Toyota of Wichita
and helping them with their automotive needs. We also truly enjoy helping our fellow Wichitans with their endeavors, such as Peggy Ward and her goal to run the
Honey Badger 100 Mile!
Peggy initially approached us early June needing our help to run the World's Toughest Foot Race (
Badwater 135
) and needing a vehicle for her crew. We learned from our meeting with her that she is the President & CFO of
JP Weigand & Sons
, a Finance Instructor at
Wichita State University
, her day starts out at 4am, AND she loves to run. Peggy is involved in so many initiatives around our community that we were honored she chose us to help her succeed in her upcoming race. However, with the current climate of today, the Badwater 135 was cancelled, but that didn't stop Peggy from wanting to run. Instead, she signed up for the Honey Badger 100 Mile (which is still super impressive if you ask us).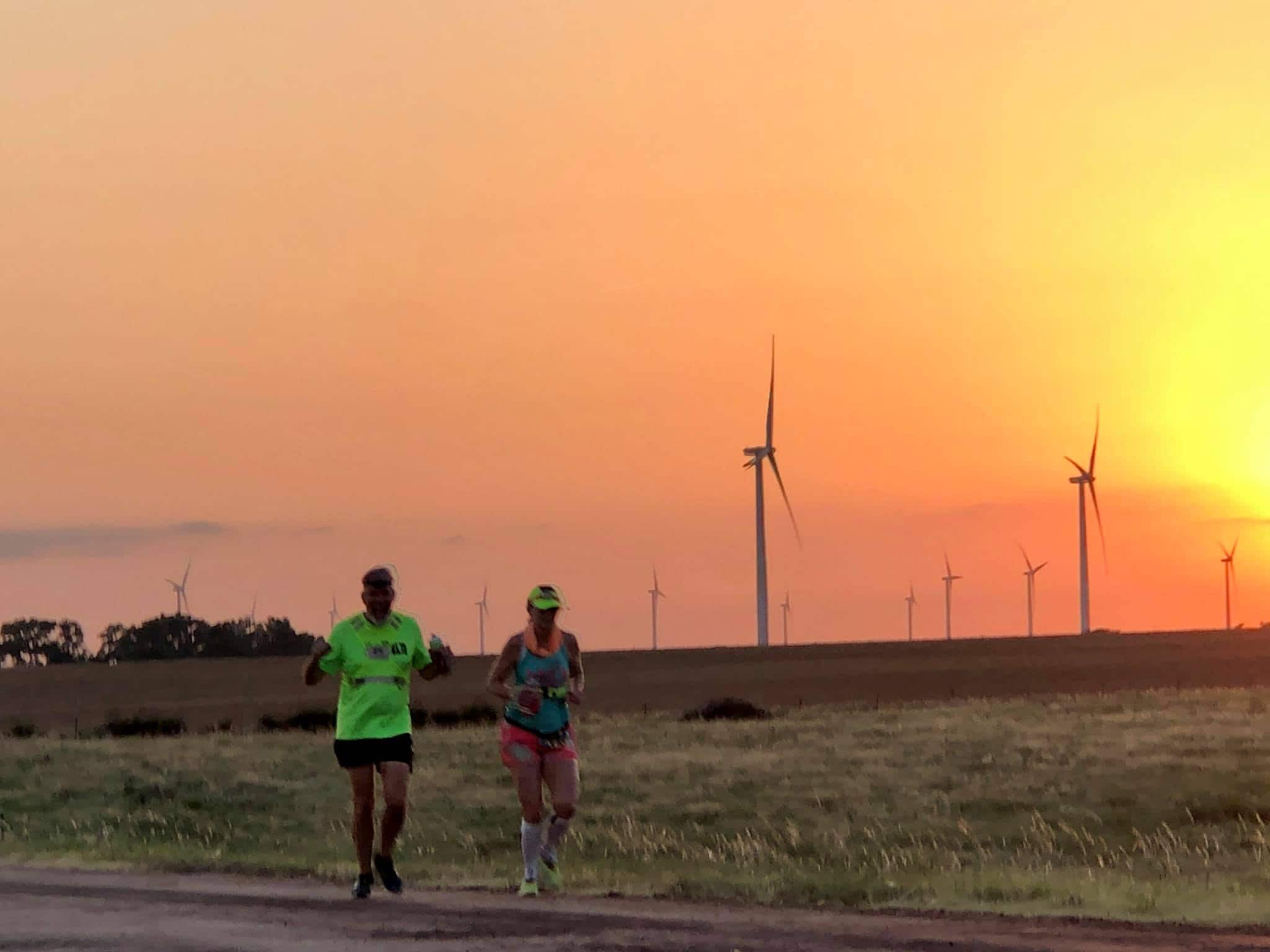 How did we help Peggy? We let her borrow a beautiful van from our lot so her crew could follow Peggy as she ran the 36 hour race. It's important to have a reliable vehicle during a race as intense as this one. To put things into perspective, if you were not at mile 50 by 16 hours into the race, you were automatically pulled off of the course (with no exceptions). It was also required for all entrants to supply their own crew, vehicle, and food for the entirety of this event, along with a minimum of 12 gallons of water and 30lbs of ice. We don't know about you, but this race is no easy feat!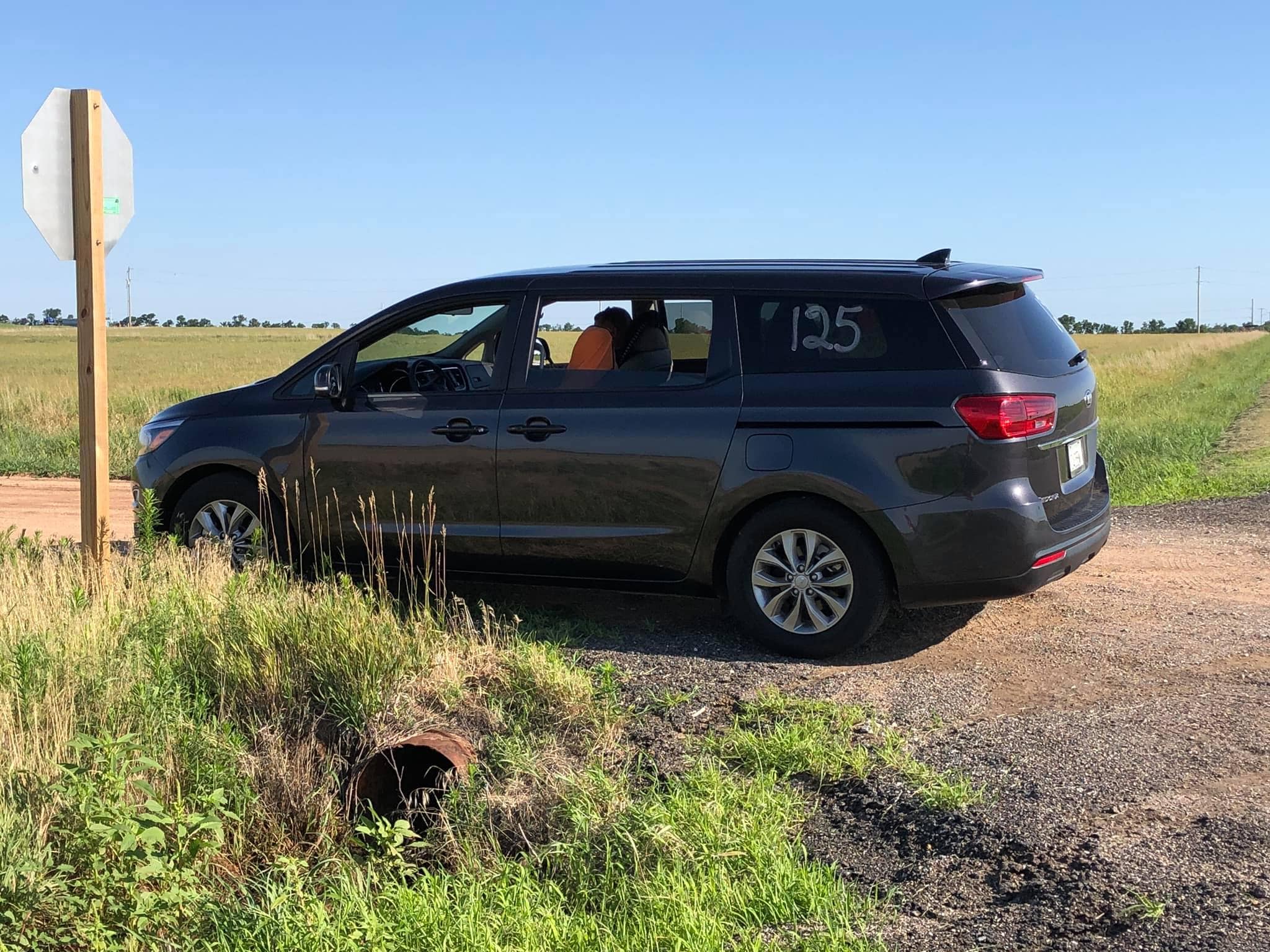 We are proud to say that Peggy finished the race! Out of 27 entrants, only 13 finished. According to Peggy, the weather was brutally hot. "You truly had to 'run the mile you were in' to get to this finish line this year and be willing to adjust all along the way," says Peggy. She continued with, "The van was perfect! We had easy access to everything we needed and it made for easy reaches for quick stops. I couldn't have done this without the great race director, Timer Guys staff and volunteers, my crew and pacers, and of course the trustworthy transportation to ensure the crew didn't miss a stop!"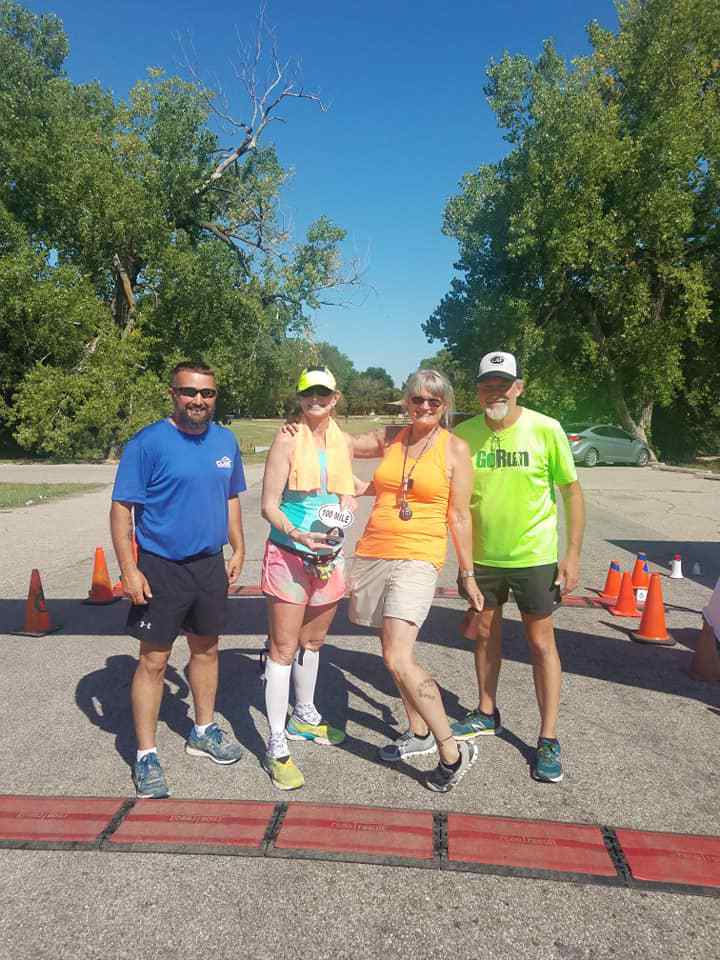 What Do You Think?
How incredible is Peggy? She's talented in her field, a phenomenal runner, and a wonderful person! It was a pleasure helping her and if you know someone that needs a sponsor or a donation, please send them our way! We try our best to help as much as we can in our community. If you would like to share your feedback, you may
contact us through our website
or by phone at
(316) 652-2222.