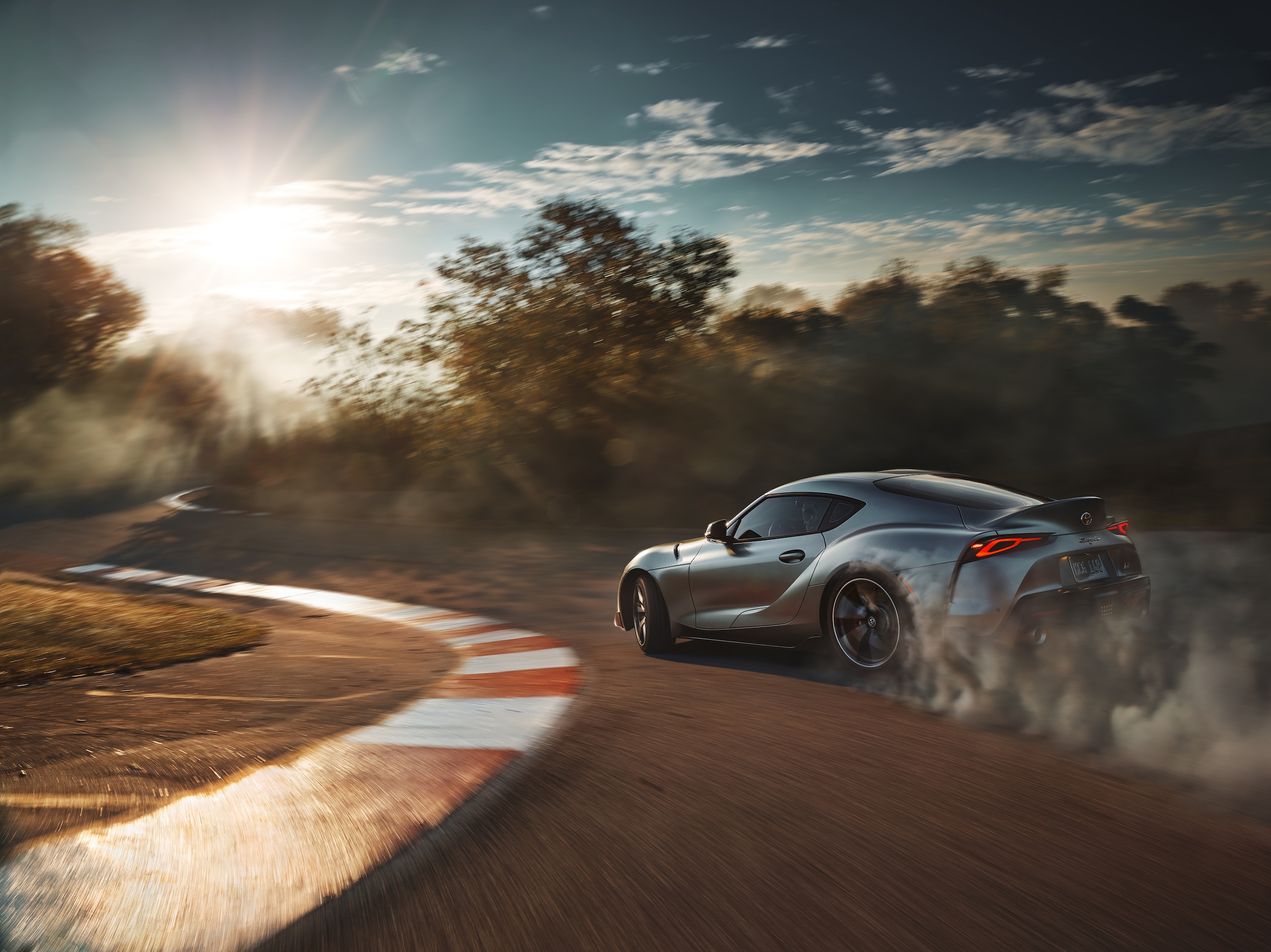 You've heard the hype and the reviews speak clearly; the 2021 Toyota GR Supra is back for another year of power and capability that you are going to love. This stunning sports care brings you the purest forms of driving. Its low stance speaks to its capabilities, and the design is as robust as it is menacing.
The 2021 Toyota GR Supra speaks volumes to what Toyota is capable of producing, and the 2021 model is the most robust yet. Continue reading to learn more.
Performance Unlike The Rest
The 2021 GR Supra is all about agility, thrilling speed, and power. Under the hood, you'll find an incredible 3.0-liter turbocharged inline six-cylinder engine. This engine produces an uprated 382 horsepower and 368 pound-feet of torque for near-perfect balance.
The GR Supra 2.0 brings you a turbocharged inline-four engine that pumps out a heart-pounding 255 horsepower and 295 pound-feet of torque.
The eight-speed automatic transmission is lightweight, powerful, and compact to give you instantaneous shift points around every twist and turn in Wichita, KS.
You'll feel at one with the road every time you settle behind the wheel. Taking on the day has never felt this good, and you'll crave the feeling of speeding through the night more and more.
Top Safety Features
The 2021 Toyota GR Supra is also remarkably safe to drive, even with the heart of a racer. A Pre-Collision System with Pedestrian Detection, Lane Departure Warning with Steering Assist, Speed Limit Information, and Automatic High Beams are all available to keep you more confident no matter where the journey takes you.
Available features such as Rear Cross-Traffic Alert and Blind Spot Monitoring will also keep you better protected from hazardous objects and distracted drivers.
Your new GR Supra awaits you at Eddy's Toyota Scion, and we know you're just itching for a test drive.