We wouldn't be here without our amazing team members. We truly value our employees at Eddy's Toyota and like to recognize
our staff
when they go the extra mile for our customers. For this blog post, we would like to take this opportunity to highlight our outstanding Shop Foreman, Bill Davidson!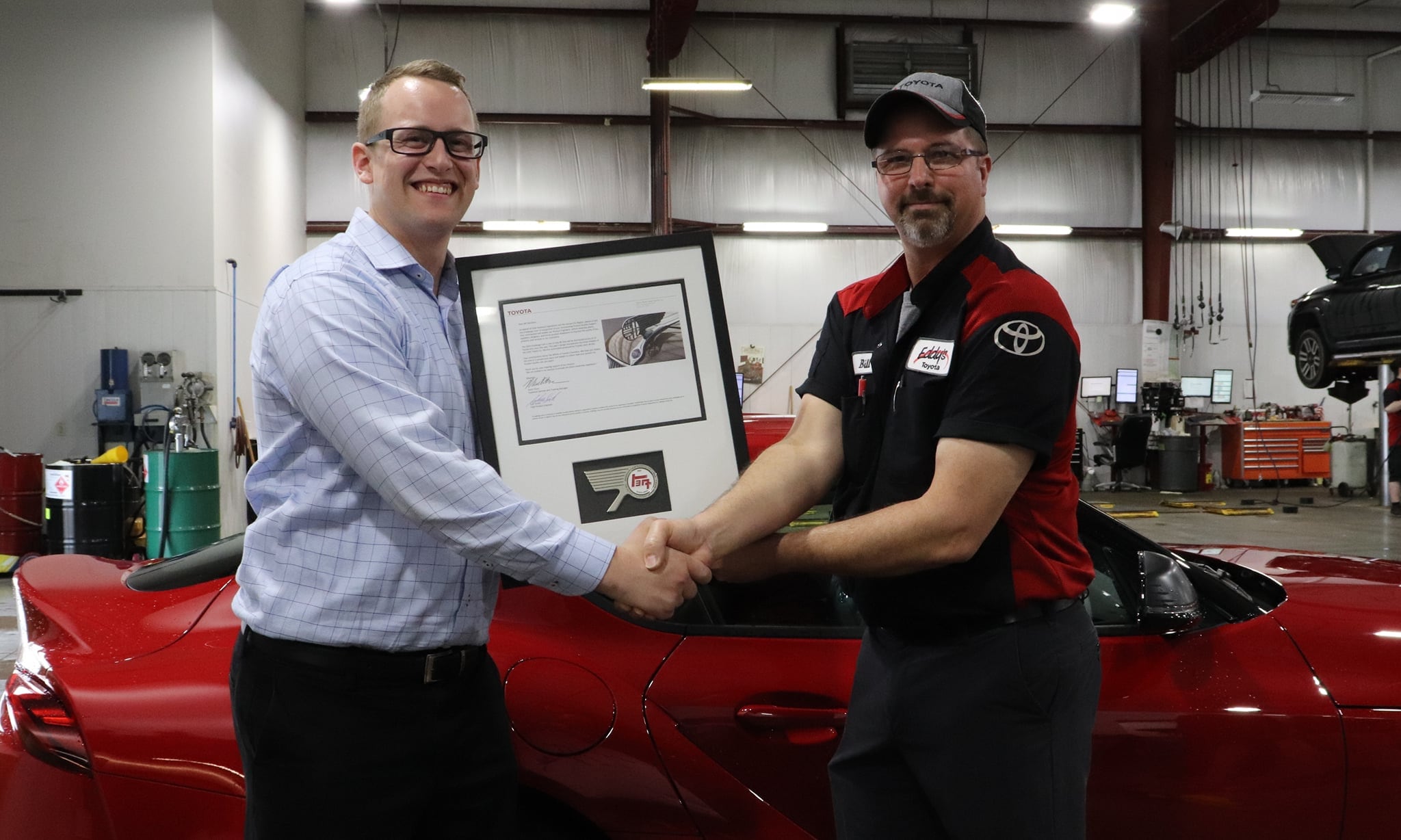 Bill was recently awarded the "Quality Challenge Coin Award" for his ability to go above and beyond his normal duties in the name of quality, for not only Eddy's Toyota of Wichita, but the TOYOTA brand as a whole. Only 40 of the awards are minted and presented by Toyota employees each year and only one is presented in the Kansas City Region. Bill not only can fix just about anything he puts his hands on, but he also is a great mentor to anyone needing help. Bill is one of the best in town and best around, and we are so lucky to have him on our team!
Help us congratulate Bill on his incredible accomplishment. We are conveniently located at 7333 E. Kellogg Dr., Wichita, KS. We take great pride in our strong service team and if you need a major repair or routine maintenance done on your vehicle, Bill and the rest of our expert technicians can get you taken care of! Don't forget that we not only service Toyota vehicles, but we also service all makes and models. Be sure to visit our
Service Center in Wichita, KS
to learn more.