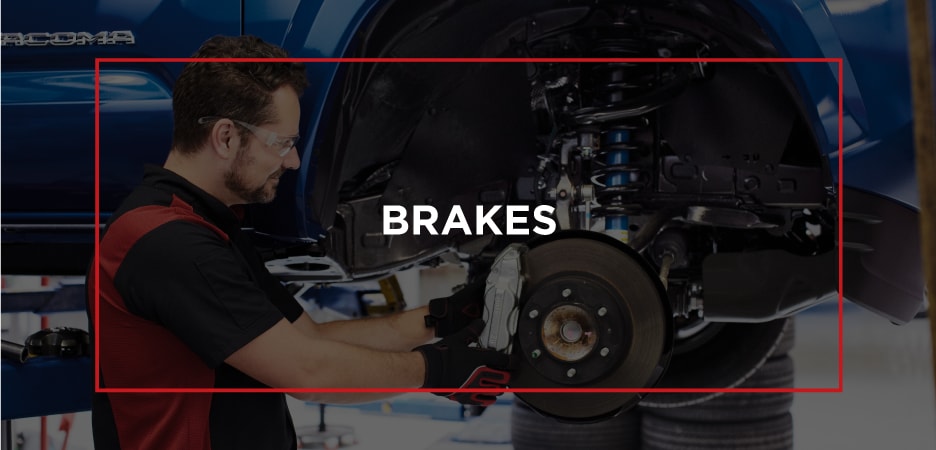 Wichita, KS Toyota Brakes
Eddy's Toyota understands that a lot is riding on your brakes so you can have confidence and peace of mind that at Eddy's Toyota we will fix your vehicle's brakes right the first time. If you've started to experience a decrease in performance from your brakes, and live near Wichita, KS or the surrounding area (such as Hutchinson, Kansas City, Emporia, Dodge City, and Derby), bring your Toyota into our Service Department (or give us a call at (316) 652-2222)  where our Toyota-certified technicians can replace your brake pads and resurface you rotors, giving you optimal safety and performance from your brakes. Common signs of brakes in need of service or repair are:
Squealing or grinding noises during braking
Pulling to one side or "grabbing"
Pulsation of the brake pedal during braking
Clicking noises during braking

At Eddy's Toyota we only use Genuine Toyota Brake Pads, which are designed and engineered by Toyota specifically for your Toyota car, truck, or SUV. These brake pads meet Toyota's high standards for performance and safety. They are manufactured with materials that are designed to maintain the dynamics engineered in Toyota's braking systems. Genuine Toyota Brake Pads provide you with:
Original equipment quality - built in
Engineered for superior braking performance
Long lasting Toyota OE-approved formulations
Rotor-compatible - to reduce pedal pulsation complaints
Positive-fit noise insulating shims
OE powder coating technology to resist corrosion
Low dusting formulations resulting in cleaner wheels
Full ceramic construction for quieter braking
Restores vehicle braking performance for that "like-new" feel
Consistent pedal feel for customer confidence
Longer pad life for enhanced value
Visit the Service Department at Eddy's Toyota, a division of Brandon Steven Motors, owned by Brandon Steven, today and let our Factory Trained and Certified Technicians inspect your Toyota's brakes, and recommend any necessary maintenance or repairs. Or Schedule a Service Appointment with one of our Friendly & Knowledgeable Service Advisers!